Third-party tracking methods
Third-party tracking solutions can be integrated with Varjo headsets. Please contact your tracking technology provider for more details.
Technical information on tracking plugins can be found on our Developer portal.
Installing a third-party tracking plugin
After you connect the headset, follow these instructions to install your tracking plugin:
 If you are setting up your headset for the first time, select Skip setup when Varjo Base asks you to set up Varjo inside-out tracking or SteamVR™ Tracking. If your headset is already set up, you can skip this step.
 Download and install your tracking software and plugin. Refer to your tracking technology provider for detailed instructions.
 Navigate to the System tab in Varjo Base and check that the correct tracking method is selected under Headset tracking. You can configure plugin-specific settings below.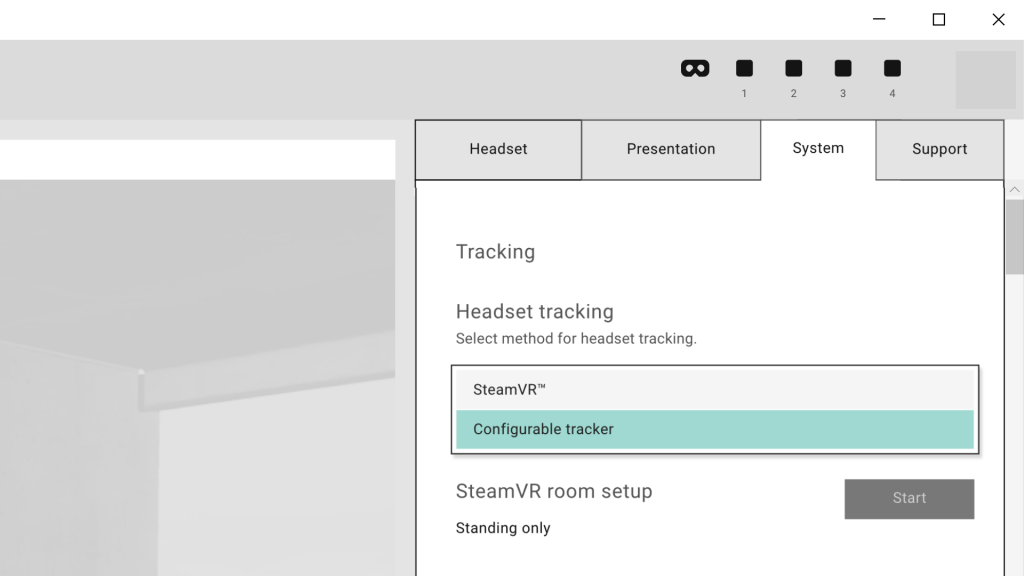 Note that to use OpenVR applications (such as SteamVR apps), you will need to set up SteamVR™ Tracking for your headset. Refer to your tracking technology provider for details.