Varjo is on a mission to change computing for good. Want to join us?
If you want to change VR, computing and the world, you've come to the right place. If you want a job where you just show up and do the same boring stuff every day, move along.
See all open jobs at Varjo below. If you're passionate about tech and love to push limits, we can't wait to hear from you.
Design
Helsinki

Helsinki

Helsinki
Marketing & Communications
Didn't see what you were looking for?
If none of the currently open jobs at Varjo were the right fit for you, send an open application and tell us who you are.
Meet some of our engineers, coders and designers and see if you'd like to work with us.
"What we do is controlled chaos."
Jarno Wuolijoki

-

Senior graphics developer since September 2017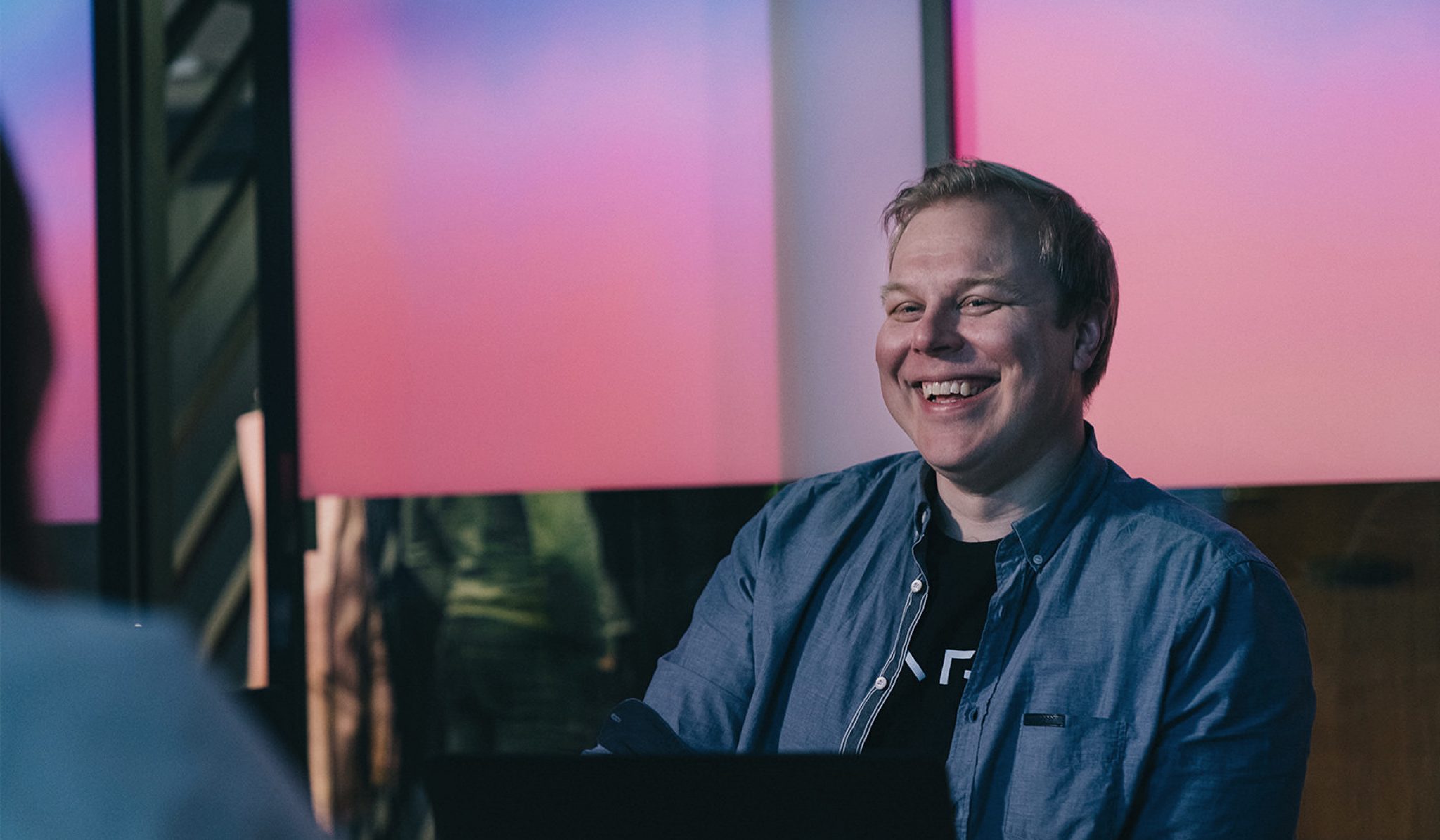 "No one has solved the problems we're solving."
Antti Peuhkurinen

-

Senior developer / XR engineer - Joined Varjo in November 2017
Office life
Hierarchy is great when you're running a factory or an army. But when you're a hardware and software company that's changing VR and how the world computes, it's not.
At Varjo, you'll work with the best people and tech stacks out there. And you'll have the freedom and tools you need to change the world.
Work with the best
You'll work with the world's best developers, engineers and professionals. We also partner with world-class brands and organizations to develop our technology. You'll work with them, too.
The highest tech
Work on building a tech stack that doesn't even exist. Here you're not only working with game-changing tech tools, you're creating them.
Freedom
It's like the famous Finnish F1 driver Kimi Räikkönen once said: "Just leave me alone, I know what I'm doing." No one's going to tell you how to do your job. You know best.
Salary
You can't put a price tag on passion, but still. We'll show you how much we value your skills and dedication to your craft.
Healthcare
We've always got your back. No, like literally. If you get hurt or sick, we've got you covered with first-class private medical plans. And if your child gets sick, you can hire some help and we'll take care of the bill.
And way more
A big bright office right in the center of Helsinki. Lunch, culture and sports benefits. Friendly colleagues, flexible vacation time. Healthy and non-healthy snacks. No costume parties. And so much more.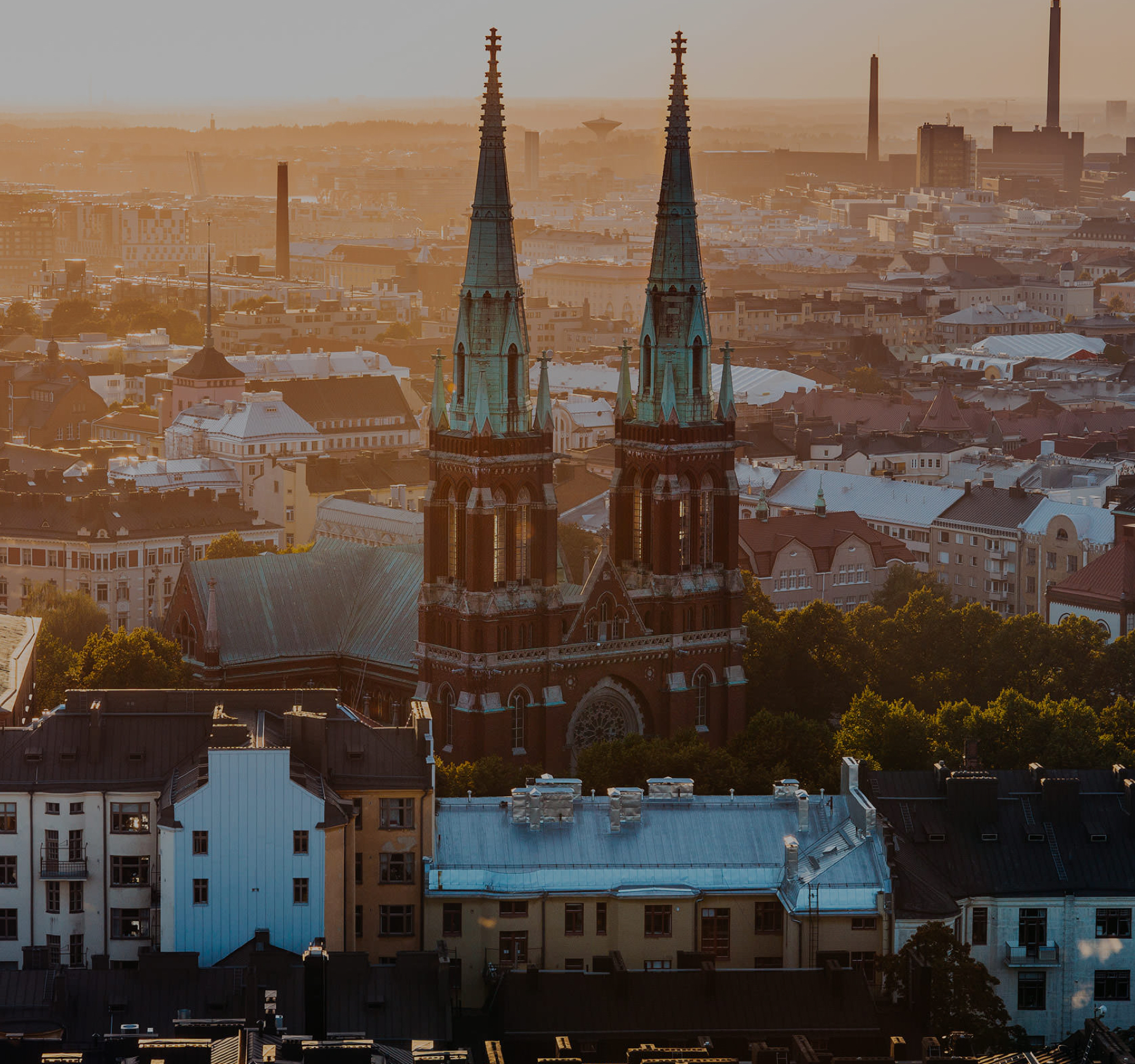 Welcome to the capital of the happiest place on earth
Finland is officially the happiest country in the world, and Helsinki is its livable, lovable and workable capital. What's the best thing about living and working here? Take your pick.
Size matters
Home to over 600,000 people, Helsinki is a big city with a small-town feel. It's quiet but offers all the good things that bigger cities offer, like lots of bars, restaurants, stores, services, events and more.
Getting Around
The center of the city is small, but Helsinki itself is spread out over a wide area that's easy to navigate on foot, by bike or on the city's stellar public transport system.
Kid-Friendly
Helsinki is a great place to raise a family. It's got free and top-notch schools, lots of fantastic daycare options, and playgrounds galore. Not to mention free healthcare, safe streets and lots of outdoor activities.
Weird But Wonderful
If you decide to move to Finland, get ready for people back home to ask: "Are you crazy?!?" We hope so. It's the people with the craziest ideas who change the world. And this weird, wonderful country is the place to do it. Don't worry, we'll help you with the move.
Tech Central
Helsinki is home to loads of tech, gaming and other startups, not to mention the world's leading startup event, Slush.
So fresh and so clean
Want to live in one of the cleanest and safest places on the planet?