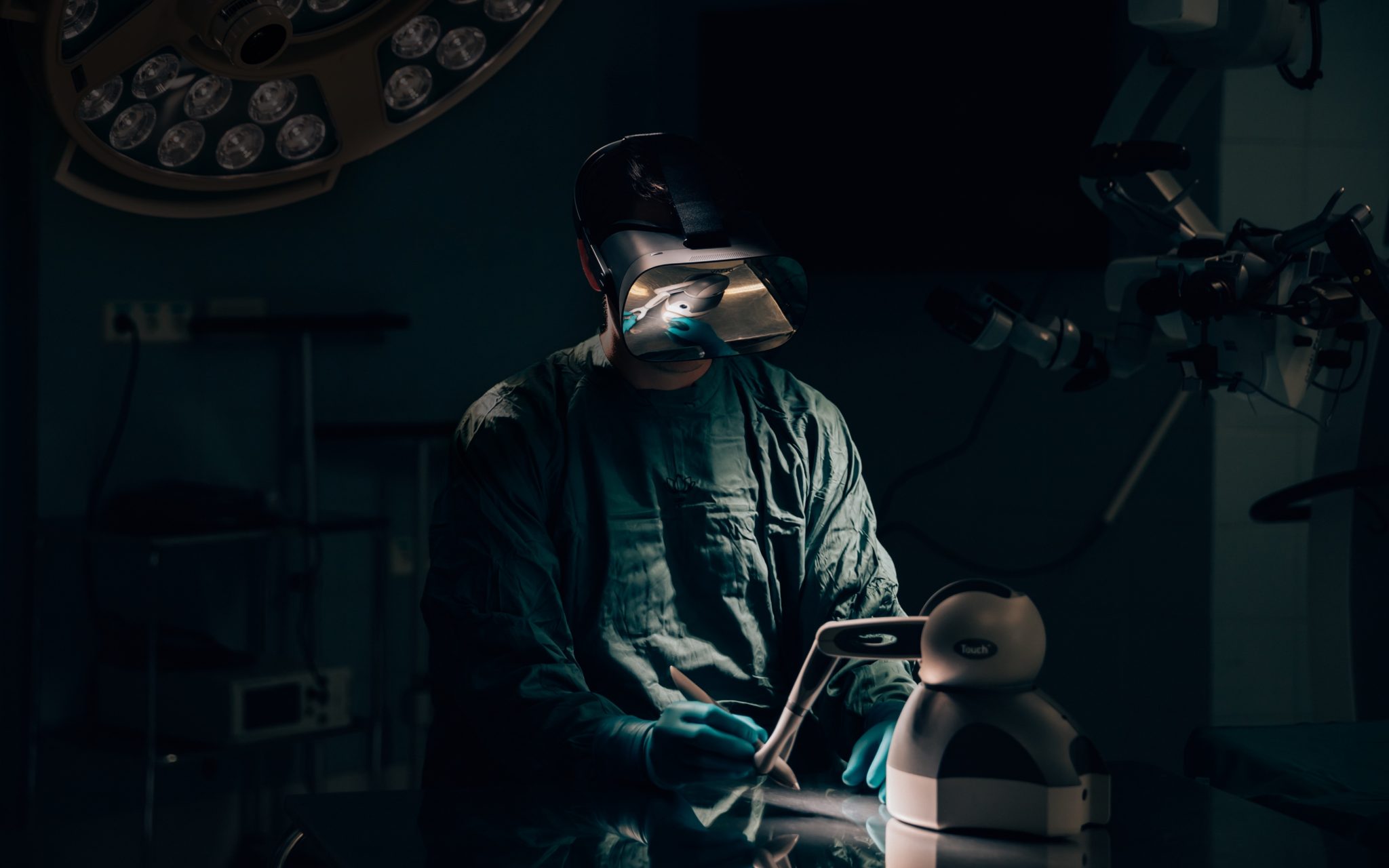 Go from the laboratory to virtual reality.
With the world's only human-eye resolution VR and integrated 20/20 Eye Tracker™, Varjo makes it possible to conduct academic, clinical, and commercial research in a completely virtual environment.
Move your research to flexible, fully controllable VR environments.
Use Varjo HMDs to run research in high-fidelity virtual environments that would be too costly, impractical, or impossible to recreate in the real world.
Varjo's human-eye resolution and integrated 20/20 Eye Tracker™ make it the only device that that allows you to accurately track users' eyes as they explore every detail of a virtual scene. 20/20 Eye Tracker™ provides a new and exciting opportunity for researchers to create simulated environments and capture behavioral insights that have not been possible – until now.
Get detailed insights with Bionic Display™.
Varjo's devices have a resolution of more than 60 pixels per degree, which is multiple times higher than any other VR headset on the market.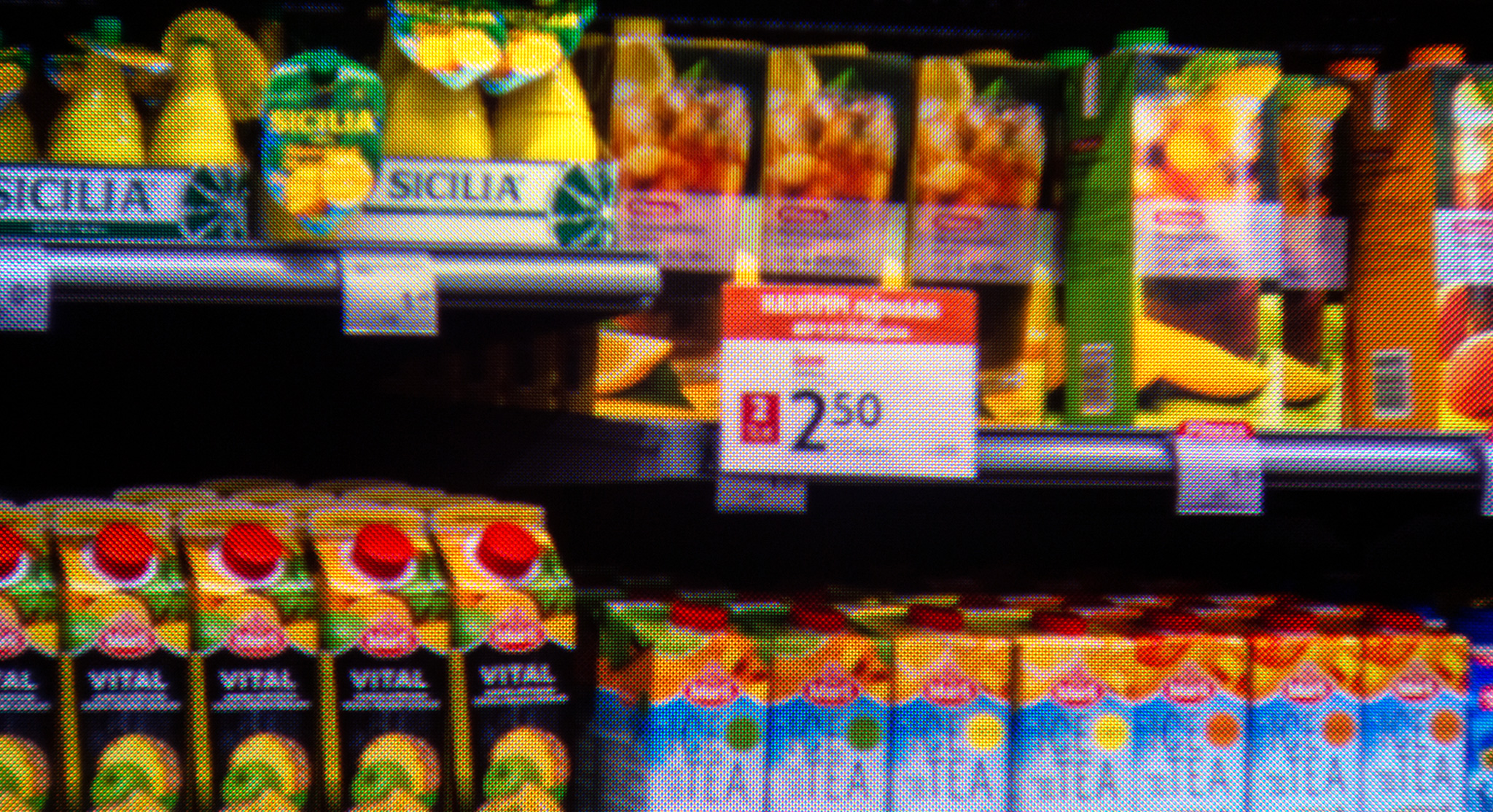 VIVE PRO
Take human behavioral research to the next level with eye tracking.
Gain deep, reliable, and immediate insight into what your subjects see and experience with 20/20 Eye Tracker™.
Track what's behind users' reactions and behaviors as they interact with objects, environments and virtually any stimuli – all with the full control and flexibility of virtual reality.
Eye tracking lets you gain real insights on human behavior and understand cognitive engagement, in real time.
Varjo's 20/20 Eye Tracker™ is the world's only eye-tracker that's optimized to track and analyze eye movements in true-to-life human-eye resolution VR.
Because subjects are able to see every detail, 20/20 Eye Tracker™ is able to single out more specific areas of interest to track. Eye tracking works with all head and eye types and just as accurately with users who are wearing glasses or contact lenses.
Sub-degree accuracy
20/20 Eye Tracker™ is the most accurate eye tracking technology ever integrated into a VR headset. It uses dual high-resolution cameras and a unique illumination pattern to pinpoint exactly where users are looking with accuracy of less than one degree of visual angle.
Data security
Your research data is always safe and protected. The data collected by 20/20 Eye Tracker™ will only be shared with the third parties you choose.

"With 20/20 Eye Tracker, we can understand the relevance of the analysis and results. It adds a crucial layer of capability and trustworthiness to our user research."
Casper Wickman

-

Technical Leader at Volvo Cars
IPD range 

61-73 mm

Gaze camera resolution 

 

1280 x 800 px per camera

Gaze tracking  frequency 

 

100 Hz 

 

Eye tracking accuracy 

 

0.7-

1°  (across all test scenarios)

Eye tracking precision 

 

0.15-

0.2° 

 

Calibration procedure 

 

Automatic 4

–

point pattern 

 

Tracking technique 

 

Dark pupil  

and corneal reflection

 

Data output (each eye) 

 

Timestamp, gaze origin, gaze  vector direction, focus distance,  focus stability,  pupil size 

 

Interface  

 

Varjo  SDK 

 

3D engine compatibility 

 

Unity, Unreal,

Custom

 

 

Number of IR illuminators 

 

10

unique V-glints

per eye 

 

Number of eye tracking sensors 

 

1 per eye 

 

Eye tracking processing 

 

Host PC 

 
Varjo HMDs are compatible with a growing collection of professional 3D engines and software tools, including Unreal®, Unity®, iMotions, and SteamVR applications.
Go beyond eye tracking with Varjo and iMotions
Varjo is now fully compatible with the iMotions platform, allowing you to run multi-sensor research in completely immersive and true-to-life VR environments.
Varjo gives you total control and the flexibility to test scenarios and stimuli in a human-eye resolution virtual environment. iMotions lets you capture subjects' physiological reactions to these environments. Together, they enable deeper and more insightful research than ever before into how human beings, think, react and respond.
See how Varjo and iMotions 8.0 software can be used together to run multi-sensor research in true-to-life VR.
TRACK AND ANALYZE EYE MOVEMENTS ACCURATELY
Varjo's 20/20 Eye Tracker works just as accurately with users who are wearing glasses or contact lenses
ADD BIOSENSORS TO TEST PSYCHOPHYSIOLOGY
Electrodermal activity and electromyography devices reveal reactions to VR simulations
ANALYZE VISUAL ATTENTION
Capture and analyze visual attention with heatmaps, gaze replays, and areas of interest (AOI) output metrics like time to first fixation and time spent
USE AUTOMATED GAZE-MAPPING TECHNOLOGY
Convert gaze from dynamic environments into static scenes for simpler aggregation and analysis
"The combination of Varjo with the iMotions platform is supercharging the advancement of new, more powerful behavioral research."
Scott Greenwald

-

President and CEO of CoVR Solutions (a spin-off company of the MIT Media Lab)
VR-2 and VR-2 Pro are available for purchase
Purchase Varjo's device and see every detail of your work come to life in VR human-eye resolution.