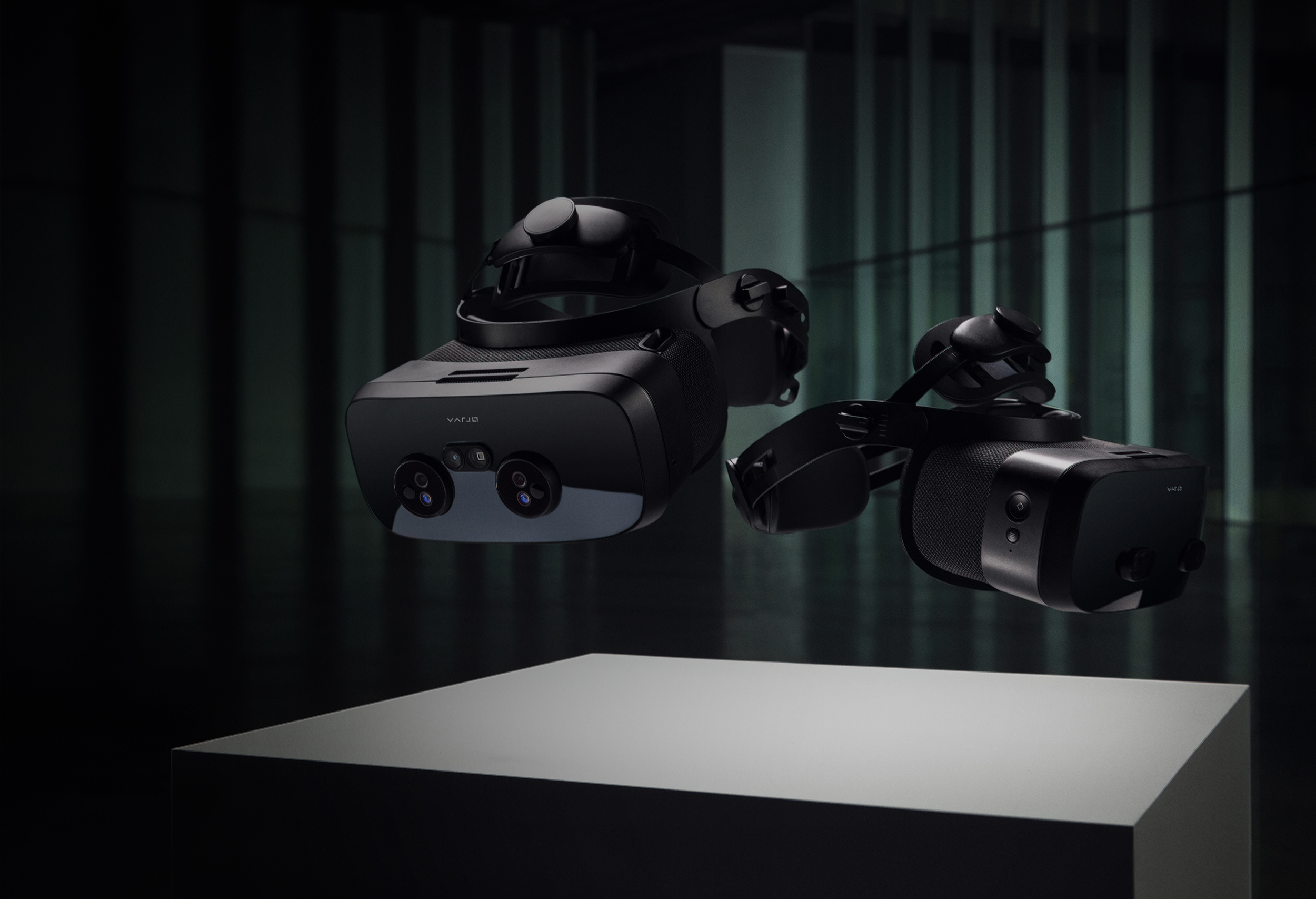 Top Tips for COVID-Safe and Hygienic Use of VR and XR Headsets
Securing the safety of our customers is the highest priority for us at Varjo.
In this post, we answer many frequently asked questions and share our best practices for the hygienic use of VR/AR/XR devices in the midst of a global COVID-19 pandemic. By following these tips, our headsets are also safe to use in multi-user settings.
Best Practices for the Day-to-Day, Safe Use of VR/XR Headsets
The COVID-19 pandemic has raised many questions among our customers on how to ensure safety and hygiene when using VR/XR headsets. Taking good care of your headset by cleaning it regularly is a practice we highly recommend for all our customers. A clean headset means safe usage, which is now more important than ever. See our recommended instructions below and visit our Care and maintenance page for more details.
Sanitize the headset body thoroughly before and after each session. You can clean the headset with non-abrasive antibacterial wipes. Carefully wipe the face cushion, light blocker, and nose area – as well as the headset body, including the headband adjustment wheel, buttons and cables. To clean the headset, it is recommended to first unplug the headset from its power source. Don't use soap, harsh chemicals, cleaning solvents, liquids, or aerosols for cleaning the headset as they can cause damage to the device.
Clean the headset lenses very carefully due to its close contact with your eyes. Wipe the lenses gently with optical lens wipes or a microfiber lens cloth.
Change or wipe the mask for different users. Varjo headsets come with two different sized masks – standard and large – to accommodate different head shapes. The large mask is more suitable for people with eyeglasses.
Varjo VR-3 and XR-3 masks have a hygienic face cushion, which can also be replaced for different users. Wipe the cushions with non-abrasive antibacterial wipes after each session to ensure hygienic use for new users.
Maintain excellent personal hygiene. Always wash your hands (and face if possible) thoroughly before and after putting the headset on. Remember to wipe the controllers, keyboard, mouse and other equipment before and after each session.
Best Practices for Company-Wide, Safe Usage of VR/XR Headsets
Reserve a dedicated face cushion for each user. As personal headsets are rarely possible, Varjo recommends having a dedicated cushion for each individual user in a company. The face cushion can be easily changed in between users.
Define and enforce a VR/XR etiquette. It is important to define a detailed etiquette for hygiene and safety in a shared VR/XR facility. This is the only way that cleaning the equipment will become automatic for all users. Put up detailed instructions for your dedicated VR/XR space, and make sure your whole company commits to the etiquette to ensure everyone feels safe and protected.
Best Practices for Public Demo Setups during the Covid-19 Era
Although most global events and tradeshows have been postponed or moved to virtual environments, in certain countries there might already be public demos organized. Always check the guidelines provided by your local health authorities before planning public demos, and make sure you respect their regulations and recommendations for social distancing and wearing a mask.
Careful hygienic practices are needed to ensure a safe VR/XR experience for everyone. We recommend following these steps.
1. Plan the logistics for your demo stand
VR/XR demo facilities can range from large exhibition halls to small meeting rooms. The first step is to carefully plan the flow of people through your demo area in advance to avoid too many visitors lining up at one time.
Provide a different entry and exit into the demo area if possible to minimize the proximity of visitors.
Offer pre-booking before the event to reserve demo slots, minimizing or even completely removing the need for visitors to line up.
Reserve a big enough demo space to secure adequate social distancing for people waiting for their turn.
Limit the demo space usage to demoing only. Provide a separate area for discussions to maintain the recommended social distancing practices.
2. Take excellent care of hygiene when handling the hardware
During the demos, it is important to maintain excellent hygiene for all the equipment, the space itself and of course the people. If possible, provide instructions to the visitors beforehand to prepare them for the demo experience.
Ask visitors to wash their hands thoroughly before and after handling any VR/XR equipment to prevent the spread of viruses and bacteria
Bring hand sanitizer to your demo space If your visitors don't have access to a sink or soap. Please note that usage of hand sanitizer should not replace hand and face washing.
A mouth-covering face mask helps prevent breathing air from going into the headset.
Lead by example when handling the equipment. Clean your own hands with hand sanitizer before and after touching the headset or any other equipment.
3. Stock up on hygiene products for your demo session
Varjo recommends using our easy-to-clean hygiene cushions combined with disposable headset masks. Fabric cushions are not recommended to be used in public demos and large events as those cannot be easily cleaned between users. In case you must use the fabric cushions, ensure you have enough spare cushions to frequently replace them.
For sanitizing the headset body, we have used disinfectant wipes for medical devices (e.g. these). Note that these wipes are not suitable for cleaning the optical lenses.
For cleaning the headset lenses, we recommend using wipes made specifically for lenses.
Running out of wipes means running out of demos – so keep a big pile of them.
Safety is our top priority – Share your best practices with Varjo on COVID-safe use of VR headsets
If you have any questions about these safety and hygiene instructions, or you'd like to share with us your best practices, please don't hesitate to reach out to our Support or Sales team. We at Varjo are fully committed to supporting our customers under these exceptional circumstances to ensure successful use of our human-eye resolution VR/XR devices, and we look forward to hearing from you.