"No one has solved the problems we're solving."
Senior developer / XR engineer - Joined Varjo in November 2017
"If you want to work with the latest technologies, work someplace else. If you want to create the newest technology, work here."
What we're working on at Varjo has literally never been done before. That's beyond exciting. The headset is part of a much bigger paradigm: mixed reality and a new programmable world.
Right now we're maturing technologies that are still very expensive and not widely used. Focusing first on high-end products aimed for the professional market lets us develop and perfect these new technologies.
Next, we'll be introducing a whole new mixed reality computing paradigm to wider audiences.
"No one has solved the problems we're solving."
Human-eye resolution is iconic. With our Bionic Display™, which matches the human eye, we're able to create totally real-looking visuals with the optimal usage of hardware resources. We're the first in the world doing that and no one will ever be able to take that away from us. And our firsts won't stop there. We're also working on new challenges on the mixed reality side, which is really exciting.
We also want make it easy for application or game developers to access our features with their own engine or game engines, like Unity® and Unreal®.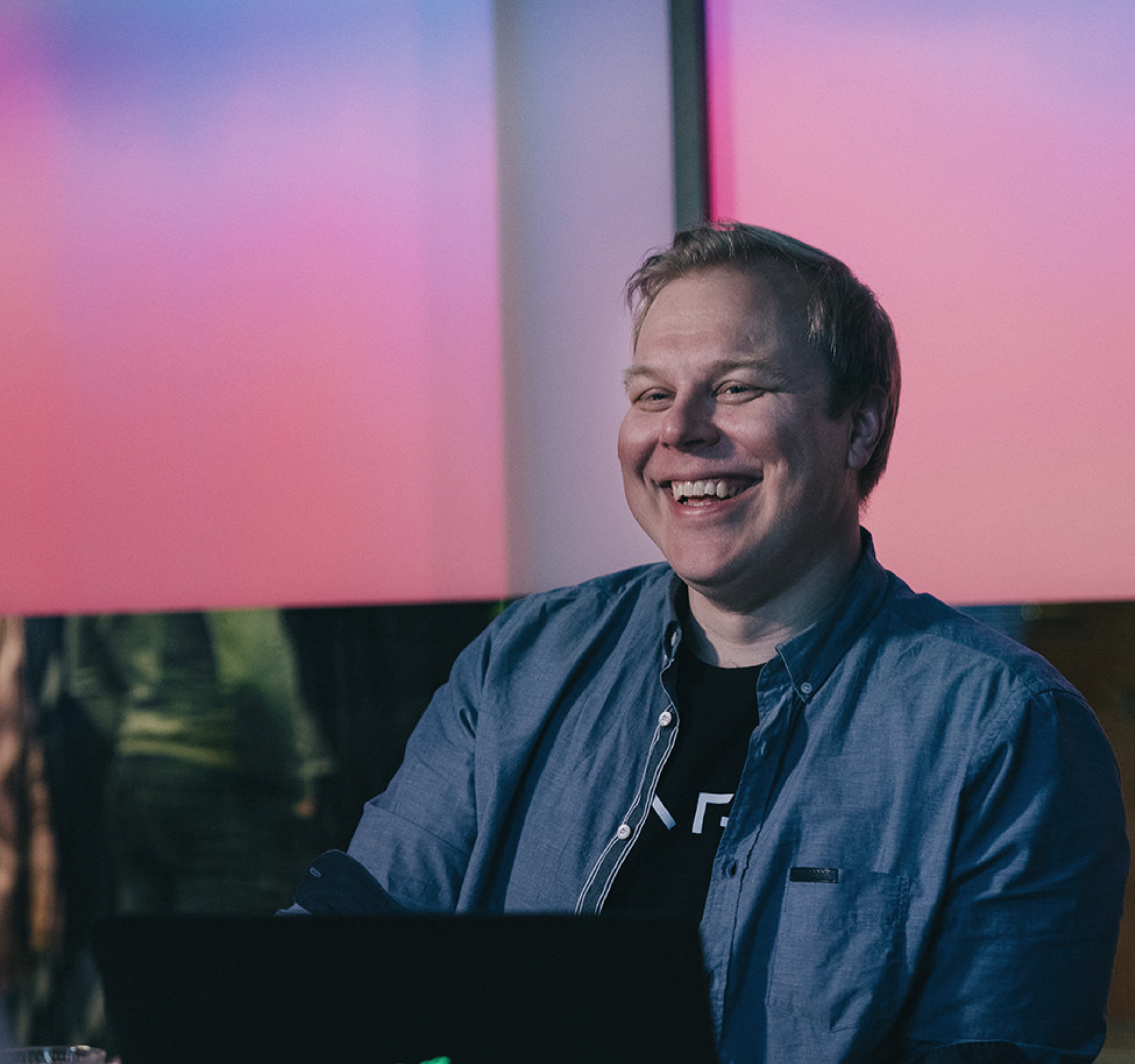 We're working with the whole stack set related to mixed reality. It's all super new and custom, but that definitely shouldn't scare anyone away from thinking of joining the team.
We don't want great people to not apply because they see a list of "skills" under a job posting and think "I don't know that one thing, so forget it." We only hire the best people – people who want to do new things and learn every day for real.
Want to change the world?
Take a look at our open senior developer and engineer jobs or view all open positions.
Open positions
DON'T SEE YOUR DREAM JOB?
If you're passionate about tech and love to push limits, we want to know more. Send an open application to jobs@varjo.com and tell us who you are. You can also find us on LinkedIn.