Varjo Announces Two New Human-Eye Resolution Virtual Reality HMDs For Professionals, Incorporating Support for SteamVR Content at Industry's Highest Fidelity and Integrated Hand Tracking
The new VR-2 and VR-2 Pro support SteamVR and the OpenVR Development Platform at industry's highest resolutions for easy access to immersive content; VR-2 Pro offers integrated Ultraleap hand tracking (formerly Leap Motion) for enhanced interactivity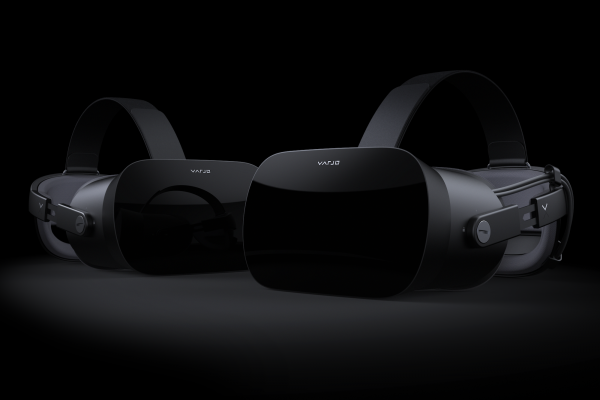 15 October 2019 – Helsinki, Finland – Varjo™ (Shadow in Finnish) Technologies, the leader in industrial-grade VR/XR headsets, today announced it has doubled its product line offerings with two new state-of-the-art virtual reality HMDs – the VR-2 and the VR-2 Pro. These two new products are part of Varjo's 'Resolution Revolution', a product line committed to delivering human eye resolution (over 60 PPD) and fidelity to the most demanding sectors of the professional market. With the introduction of the VR-2 and VR-2 Pro devices, Varjo is setting a new standard in visual clarity and lowering the barrier for enterprise usability of VR.
Both the VR-2 and the higher-end VR-2 Pro include support for SteamVR® content as well as support for the OpenVR development platform from Valve® at ultra-high resolutions (up to 40 PPD/4K rendering per eye) so professional users can quickly and easily access a full range of applications for research, analytics, training and simulation, industrial design, and more. Through Varjo's unmatched visual fidelity, these software tools are now 'turbo-charged' for the rigors of the professional market, delivering pixel-perfect clarity of 3D models and simulations. The VR-2 Pro also comes with integrated Ultraleap® hand tracking technology, which enables more intuitive interactions with the highest-fidelity VR content. This is especially impactful for simulation professionals who interact with physical controllers and switches as part of their VR training.
Building on Varjo's advanced 20/20 Eye Tracker™ technology, the new products offer even faster and more accurate calibration performance, giving professionals access to precise eye data for applications such as consumer research or safety-critical training. Additionally, the next-generation Bionic Display™ in both the VR-2 and the VR-2 Pro feature even better peripheral vision and color consistency than before, delivering the most natural visual experience needed when designing cars, architectural projects, advanced simulations or research scenarios.
"We have seen first-hand what the power of human-eye resolution in VR can offer in terms of expanding the realm of applications for the enterprise," said Urho Konttori, Co-Founder and Chief Product Officer of Varjo. "Today we bring the Resolution Revolution overnight to nearly all industrial applications, unlocking the next level of professional VR. With our virtual reality HMDs, professionals can benefit from the industry's highest visual fidelity and the most precise eye tracking joining forces with the leading hand tracking technology."
"One of the main goals of SteamVR is to support a diverse ecosystem of hardware and software. Varjo is taking a unique approach to building high-end industrial VR products, and we are excited that users of Varjo will be able to take advantage of the wide array of SteamVR content for professionals," said Joe Ludwig from Valve.
Steve Cliffe, CEO of Ultraleap, said: "Being able to see in high fidelity and interact without controllers revolutionizes professional VR. Varjo's human-eye resolution visual fidelity is unprecedented. So is the accuracy and low latency of Ultraleap's hand tracking. The Varjo VR-2 Pro is the best integration of the two technologies and sets a new standard for natural user experience in VR. We're very excited about the value it will unlock for demanding use-cases such as training, simulation and industrial design."
The VR-2 and the VR-2 Pro are available for sale starting today at $4,995 and $5,995 respectively, sold together with Varjo's software and support services starting at $795.
Varjo will be demonstrating the new products at Augmented World Expo Europe 2019 at its booth #106.
About Varjo:
Varjo Technologies Oy is based in Helsinki and is creating the world's best hardware and software for groundbreaking VR/AR/XR computing devices, merging the real and digital worlds seamlessly together in human-eye resolution. www.varjo.com
About Ultraleap:
Ultraleap was formed in 2019 after two leaders in their fields, Leap Motion and Ultrahaptics, joined forces. The combined resources of the two businesses and a wide range of research-based IP are now focused on facilitating engaging, natural spatial interaction between people and machines. This fast-growth company employs nearly 150 people across UK, US and Asia. It is the first to offer the full vertical stack of software and hardware to enable immersive virtual touch controls for the automotive, advertising, immersive entertainment and enterprise sectors. www.ultraleap.com
See latest updates from Varjo
Varjo Releases New XR-4 Series to Deliver Mixed Reality Experiences Indistinguishable from Natural Sight
Press Release
Nov 27, 2023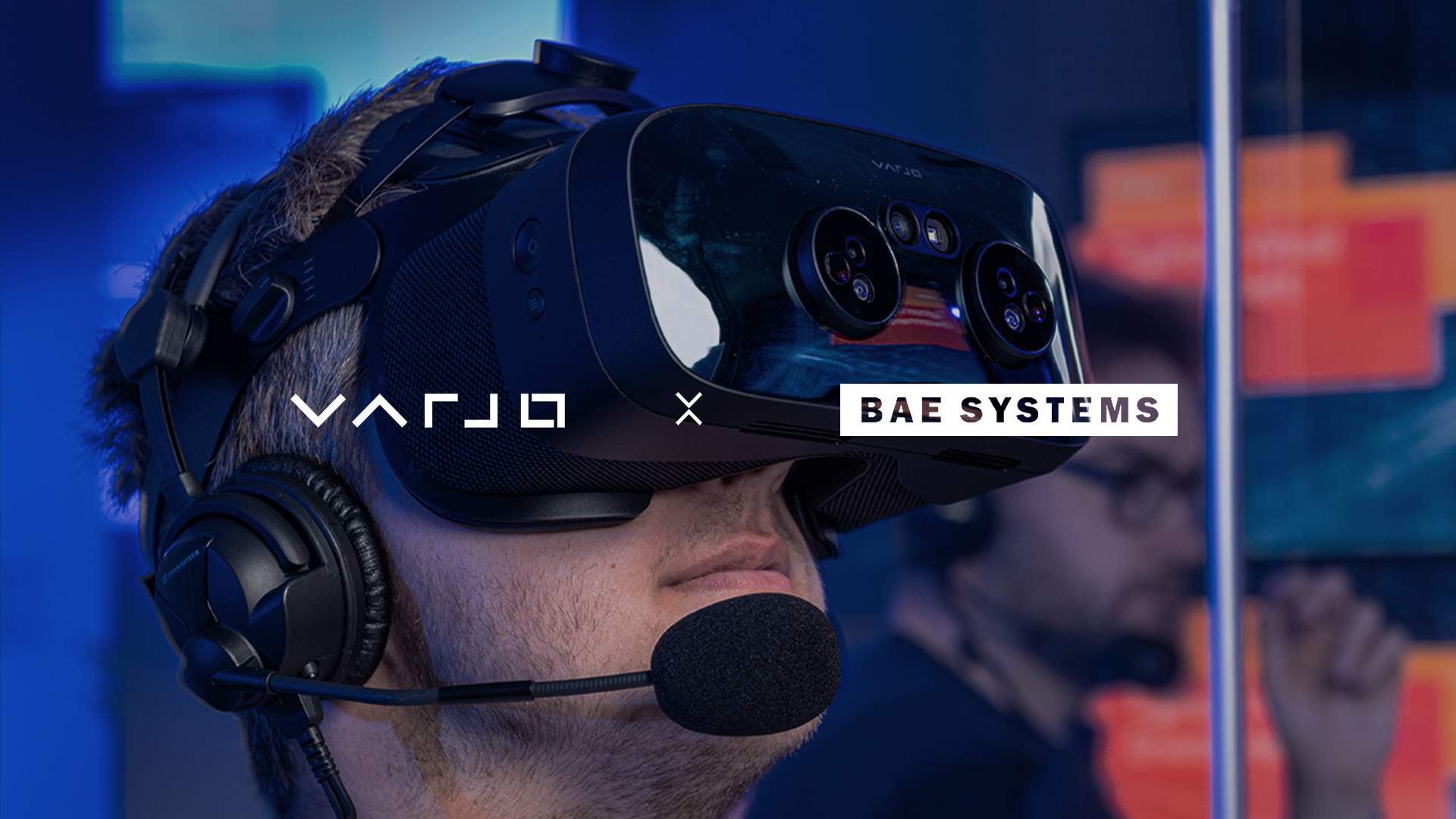 Varjo Joins Forces with BAE Systems in Project OdySSEy, Showcasing the Future of Military Training
Company News
Sep 12, 2023