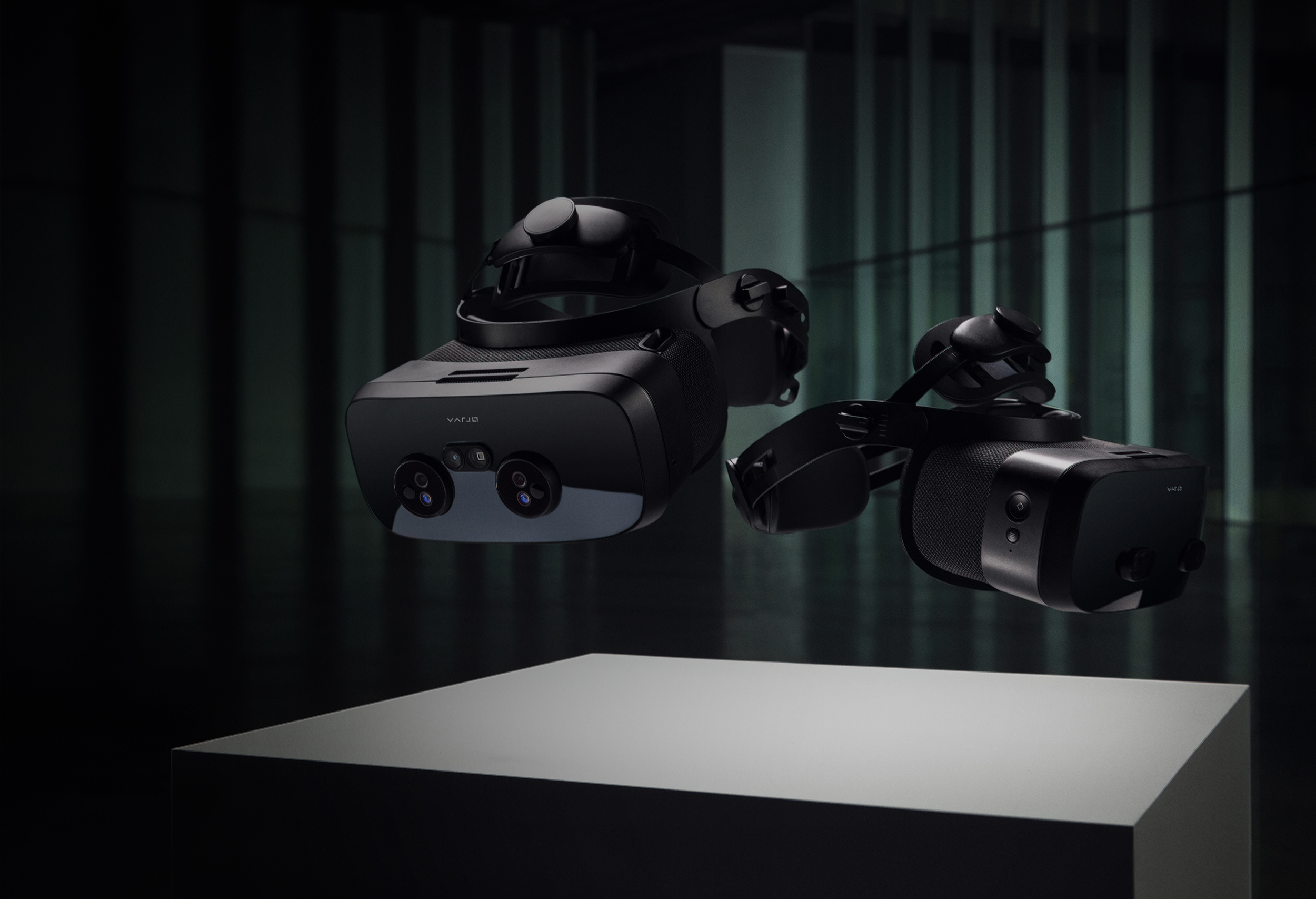 Varjo Base 3.0 released
Varjo is building the future of professional XR/VR together with our partners and customers. Product improvements are driven by the valuable feedback we receive.
We are excited to release a new version of our advanced Varjo Base, the VR headset software that supports our next-generation Varjo headsets.
This blog post was published on March 15, 2020, and Varjo software has been updated since then. See our latest Varjo Base release notes or latest blog posts.
What's new in Varjo Base 3.0?
We are excited to release the new and improved Varjo Base 3.0, which is the latest VR headset software needed to run and manage Varjo headsets on your PC. The 3.0 release allows you to use our next-generation headsets, Varjo XR-3 and VR-3, which have recently started shipping.
In addition to all previously released features, the latest Varjo Base 3.0 release includes:
Support for Varjo XR-3 and VR-3

 

Redesigned menu

 

200 Hz Eye Tracking support with single-dot calibration

 
Inside-out tracking Beta

Preview of Gemini, 

Ultraleap's

 fifth-generation hand tracking 

 

M

any other 

performance improvements

 
Let's take a closer look at the new features.
Redesign of the Varjo Base menu
The redesigned menu offers an easier way to use the most important functions of Varjo Base while wearing the headset.
When using the menu with the Varjo XR-3 or VR-3 on, you can operate the menu simply with your hands.
Furthermore, you can now easily access Varjo Workspace, initiate eye tracking and toggle many other functions – such as the virtual display setup.
Single-dot eye calibration with 200 Hz eye tracking support
With Varjo Base 3.0, we have enabled single-dot eye calibration that supports the 200 Hz eye-tracking speeds of Varjo XR-3 and VR-3.
The user is asked to perform the one-dot calibration when mounting the headset, and it is extremely fast and easy to complete.
Varjo's integrated eye tracking is used to optimize the video pass-through image in Varjo XR-3. It is also utilized by applications that support foveated rendering or other functions requiring eye tracking.
Introducing Varjo Account
Downloading the latest Varjo Base now requires a Varjo Account login. Varjo Account is your identity needed to manage, acquire and interact with Varjo products and services.
After creating a Varjo Account, you can download new software releases and more flexibly manage your Varjo Subscriptions in the Varjo Account Portal.
Start by creating your Varjo Account:
Varjo Inside-out tracking
Varjo Base now features the option to choose between SteamVR™ tracking and Varjo inside-out tracking available in our latest mixed reality headset, the Varjo XR-3.
Please note that Varjo's inside-out tracking is currently in beta, and it will be continuously improving in future software releases.
Let us know what you think
We introduce new software features and improvements based on feedback from our customers, and we'd like to concentrate on the features that matter the most to our users. After giving the Varjo Base 3.0 a try, please get in touch with us and tell us what you think. We warmly welcome all feedback and improvement suggestions.
See latest updates from Varjo
Varjo Releases XR-3 Focal Edition Mixed Reality Headset for Advanced Training Operations
Press Release
Nov 28, 2022
VR World NYC Presents Varjo Aero: Experience Virtual Reality Like Never Before
Company News
Nov 11, 2022