When precision matters.
Varjo's human-eye resolution mixed and virtual reality headsets take medical professionals to a higher level of focus and emotional engagement.
With true-to-life XR/VR, medical personnel can prepare for the most challenging real-life scenarios.
Train and perform at the highest level in virtual, augmented and mixed reality
Visualize medical data or human anatomy in photorealistic 3D
Reduce cognitive load in education through immersive learning
Achieve better and safer training results with immersive simulations
Train and collaborate with other clinicians on real medical scenarios, transferring knowledge and improving procedural understanding before operations
Industry leaders and pioneers choose Varjo for medical VR/AR/XR solutions
"Immersive simulation training that replicates real-life scenarios is essential in helping prepare health care providers and students provide safe patient care."
– Ingrid Laerdal, Vice President of Patient Care at Laerdal
"The resolution, precision, and clarity, is absolutely pushing the boundaries of hyper-realistic VR experiences – a key component for the medical training market to embrace."
– Paolo A. Catillo, CCO
"Human imaging must be able to represent complex biological structures. Varjo makes this more effective, as you can see and experience 3D content in human-eye resolution."
– Roope Raisamo, Professor, Head of Computer-Human Interaction at Tampere University
"Varjo is the only device that delivers the fidelity surgeons demand."
– Arne Schlenzka CEO, MD
Highest fidelity, highest performance
Varjo XR-3
Varjo XR-3 supports the industry's highest resolution across the widest field of view of any XR headset. And with our depth awareness you can perfectly blend real and virtual elements with pixel-perfect accuracy.
Visual perfection becomes a reality
Varjo VR-3
Varjo VR-3 sets a new standard for naturally immersive computing with our full frame Bionic Display – the industry's highest resolution across the widest field of view for true-to-life visualizations. This is the highest-end VR for medical use.
Designed for professional VR. Now available for all.
Varjo Aero
Varjo Aero is the newest virtual reality headset in our portfolio of industrial-grade VR/XR headsets. It is the first Varjo device available to all demanding VR users – organizations and individuals alike.
Learn more about using Varjo for medical applications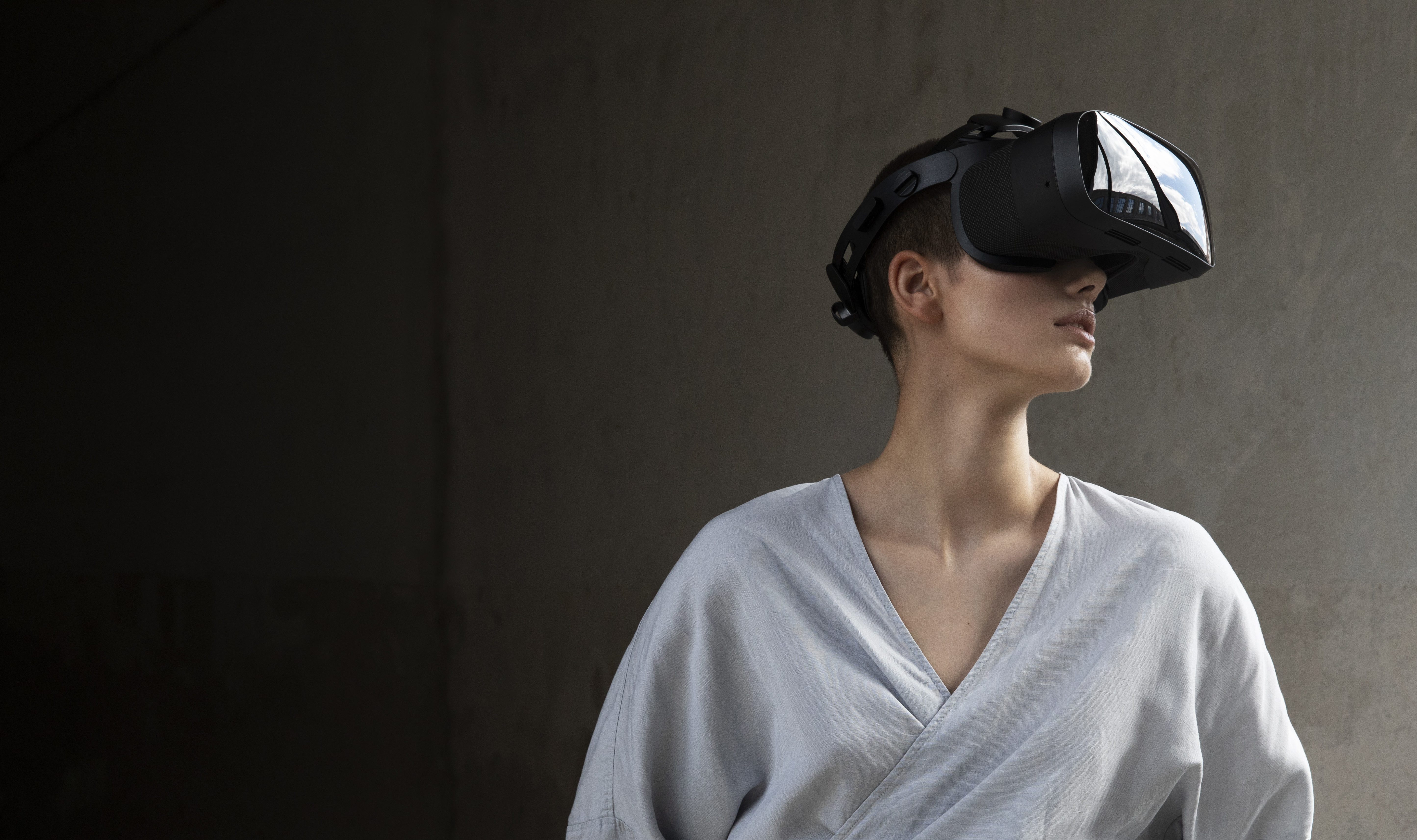 Webinar on Demand: Using Virtual Reality to Power Collaborative Medical Imaging
Want to speak with Varjo experts?