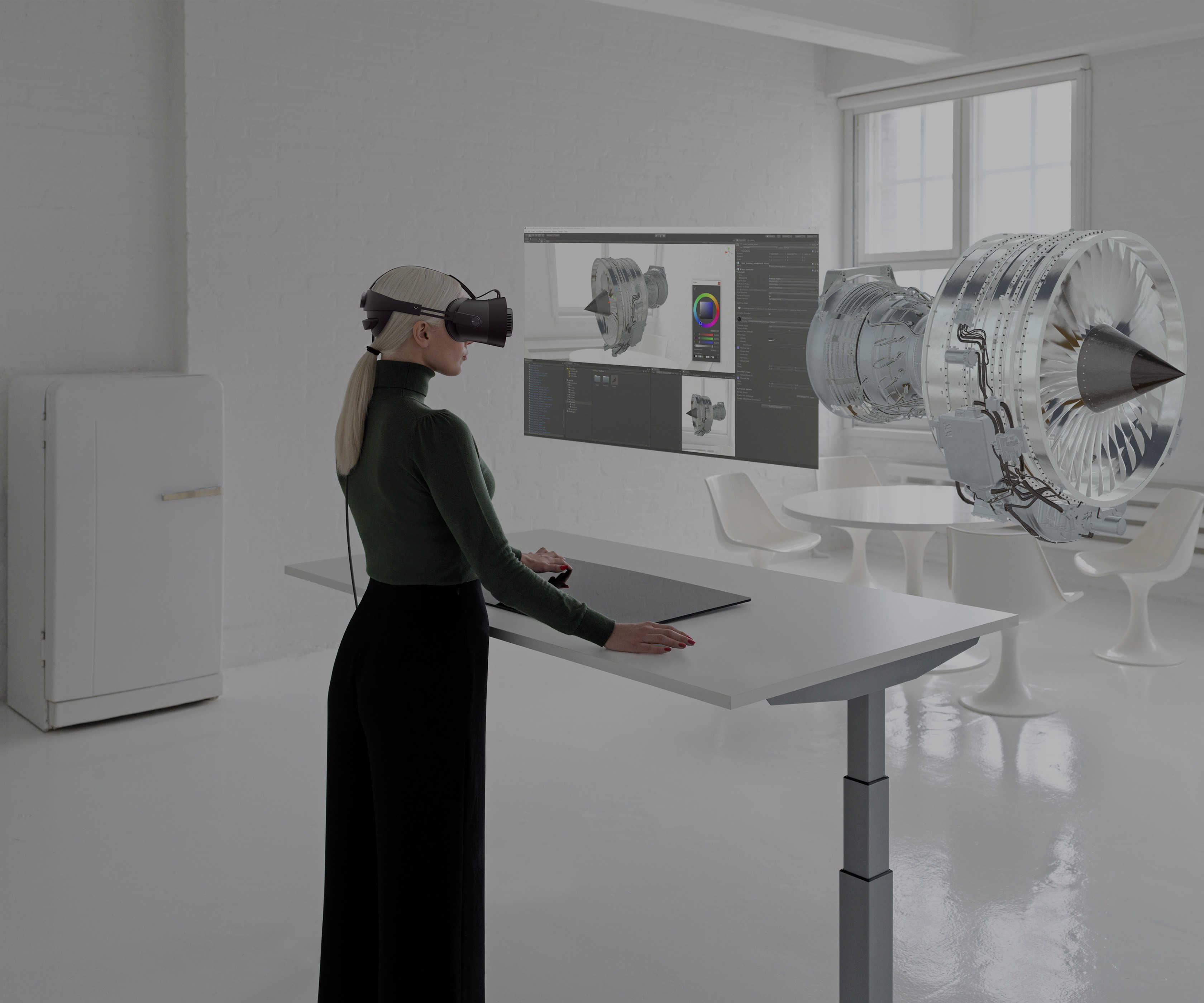 Webinar: How to Revolutionize Your Immersive Workflows with Varjo Workspace
In this webinar, we showcase the world's first dimensional user interface that merges 2D and 3D user experiences for more effective workflows. We invite you to co-create future use cases and experiences with the Varjo Workspace.
Step beyond your physical monitor
Since day one, Varjo has been on a mission to change computing for good. Thus, when introducing Varjo Workspace to the world for the first time in December 2019, we were beyond excited. Finally, Varjo was shipping all three components of our visionary product: the hardware, the software, and the interface. But we did not expect to make tech journalists shed tears.
Varjo Workspace is the world's first dimensional interface enabling professional users to step beyond physical monitors and work in a space in which flat 2D applications blend seamlessly with immersive spatial 3D experiences.
Register now
In this 60-minute webinar, you will hear the story behind our dimensional interface from the creators of Varjo Workspace and get concrete tips on how to start benefitting from it in your immersive workflows. You will also get a sneak peek at our latest demos.
We will be demoing:
Unity Editor inside Varjo Workspace in VR & XR
Rhino + Mindesk inside Varjo Workspace in VR
Modo editing inside VR
At the end of the webinar, we invite the audience to share their thoughts on how they would like to see Varjo Workspace developed in the future and ask questions from Varjo's leading Workspace experts.
The company with the best idea is awarded a remote XR-1 loaner kit for 7 days.
Time: We are hosting two sessions – you're welcome to join one of the sessions based on your preference and timezone. Register now: