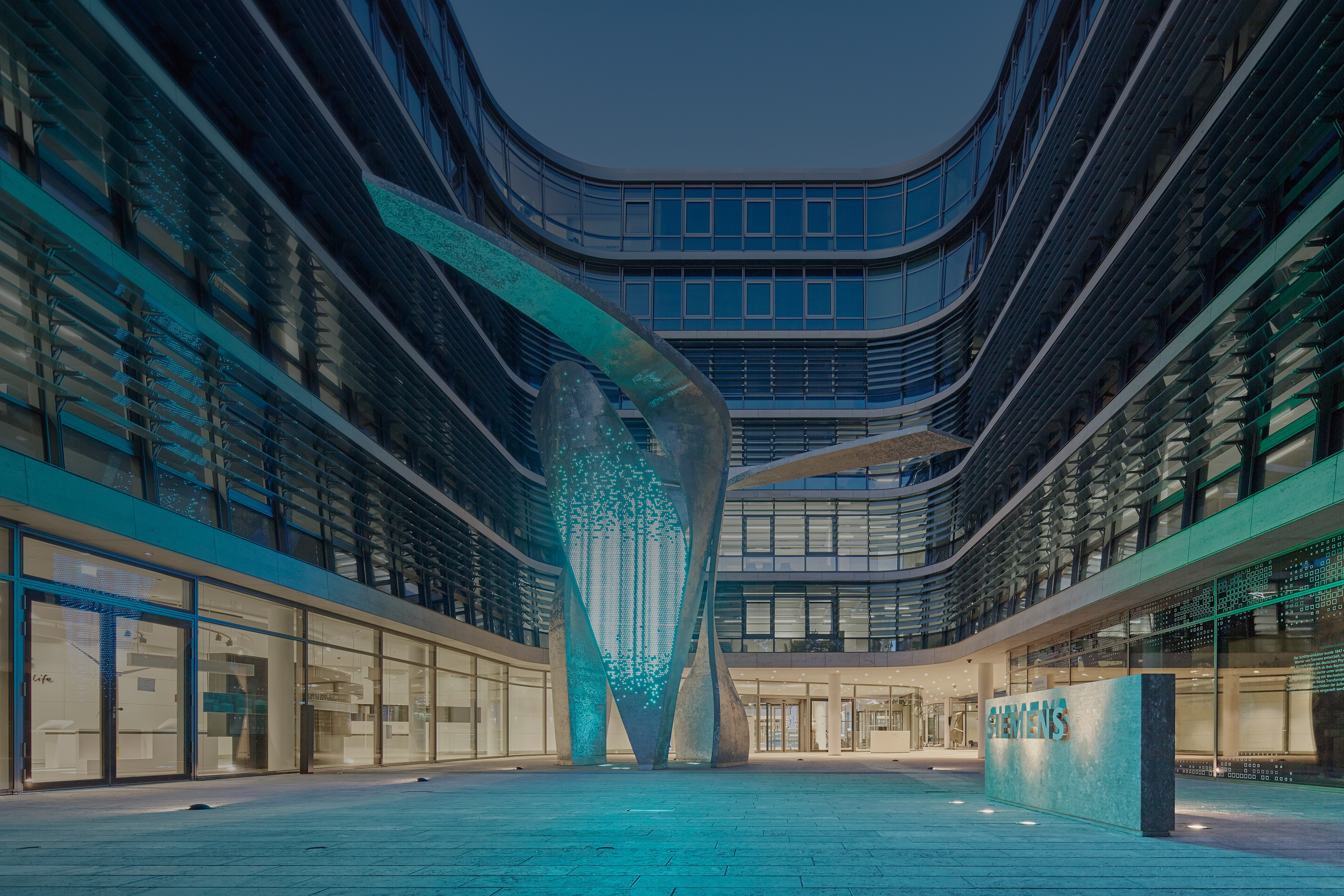 Case Siemens: Taking the Design Process from Days and Hours to Minutes
Siemens Corporate Technology is democratizing product development by moving it to a virtual environment. And Varjo is their VR device of choice.
Moving workflows to VR democratizes design & engineering processes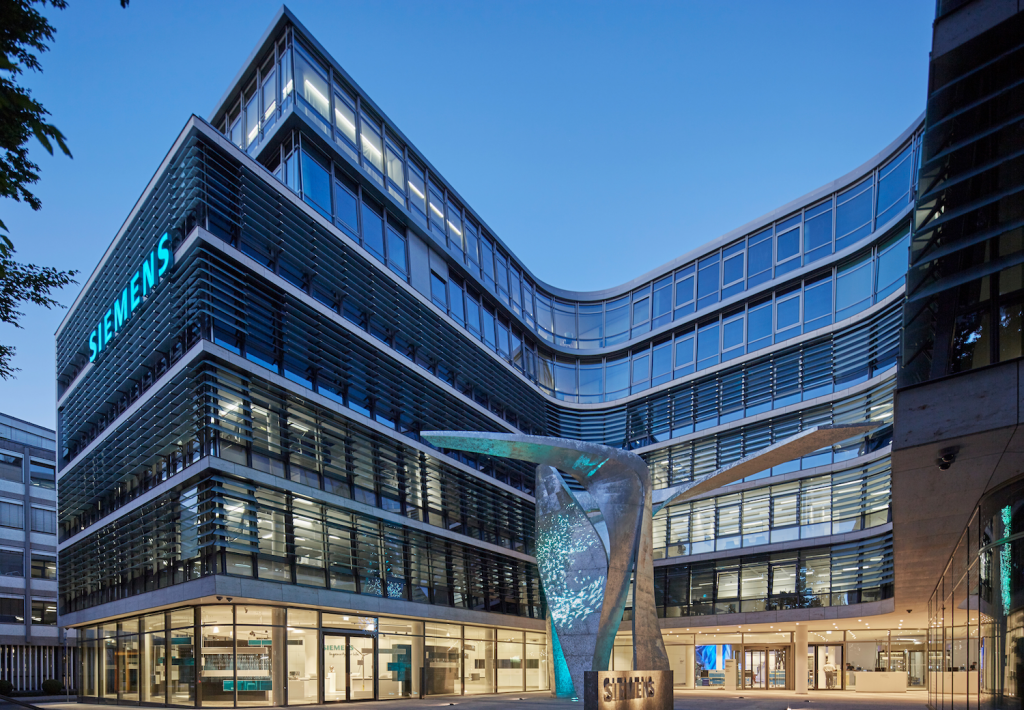 We've long known that moving design and production workflows to a virtual environment saves tremendous amounts of time, money and effort. But it also has the amazing potential to democratize these processes by giving non-experts and colleagues the chance to create, test and improve their ideas hands-on.
Until now, designing and sketching models has required advanced CAD skills and long, review-round-heavy iteration processes. Siemens Corporate Technology's Theo Papadopoulos and Dirk Hartmann are making that a thing of the past by using Varjo's human-eye resolution VR devices to create new kinds of workflows that bring design, testing, iteration and collaboration into the virtual space.
VR allows bringing more stakeholders into the design process
Theo Papadopoulos is Business Development & Communication Manager at Corporate Technology, where he has spent the past three years working on design projects at Siemens.
Moving to a virtual workflow allows designers to showcase their work at earlier stages by bringing more stakeholders into the design process. And this is one big reason why Papadopoulos has been pushing the use of Varjo devices within Siemens CT.
"The visual experience is crucial for a realistic estimation of what you're working on. You need that high resolution to really see and understand what you're looking at and be able to iterate and improve designs," he says.
Dirk Hartmann is Senior Principal Scientist for Simulation and Digital Twin at Corporate Technology and his achievements in this field haven been recognized by the "Siemens Top Innovator" lifetime award.
Like Papadopoulos, Hartmann is helping to define how designers, engineers and other experts at Siemens will work in the future. A big part of his work is rethinking user interaction concepts. That's where virtual and augmented reality come into play.
Varjo's VR unlocks realistic virtual collaboration, improving efficiency and communication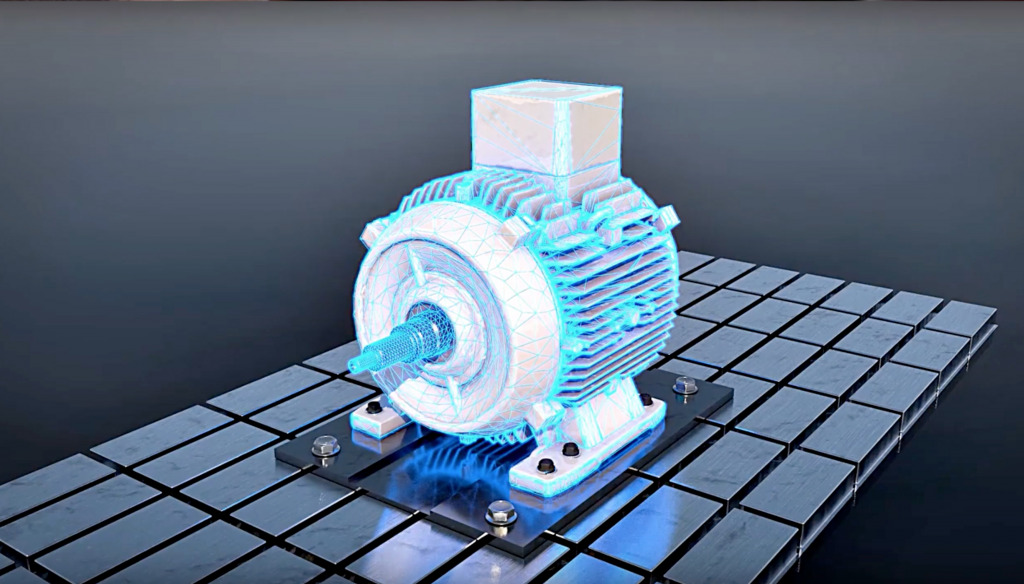 Papadopoulos and Hartmann's idea is to allow novices not familiar with complex CAD and simulation tools to evaluate and improve the ideas before passing them on to the experts.
This has two clear benefits for enterprises. One is that even experts can accomplish tasks faster. And the second is that it allows people who aren't used to navigating three dimensions into the process.  "A fun and simple user interface lowers the threshold for all kinds of people to participate in the design process," Hartmann notes.
When you're done working in the virtual world, Hartmann says, you can activate collaboration and discuss results, significantly improving efficiency and communication within often globally distributed R&D teams.
But until now, one of the biggest issues that's held immersive collaboration back has been that virtual reality hasn't felt real. Varjo's human-eye resolution (over 60 pixels per degree) solves that issue.
"The resolution of the Varjo device means you can see every detail as you would in the real world, and that boosts the user experience," he says.
The high resolution of the Varjo device also makes it much easier for people to wear the headset for longer periods. Making sketches takes time, and the comfort and being able to really see vastly improves the user experience. Designers and engineers can finally read menus, text and values clearly in virtual reality.
Take the design process from days and hours to minutes
At Siemens, the CT team has found that moving design workflows to a virtual environment takes the design process from days and hours to minutes.
"It makes the design and iteration process almost real-time," Papadopoulos says.
Today, a designer will pass his or her designs on to the simulation experts and wait for feedback. "Our idea," Papadopoulos and Hartmann say, "is that the designer wears a headset and is able to test and tweak his or her idea and then pass on the best option to the experts."
Right now, Siemens is using Varjo's headset to sketch designs for a suspension system for a car. The CT team has also used the device to test a workflow aimed at creating sensor support construction for Siemens' Electric aircraft (recently acquired by Rolls-Royce). The benefits were clear.
"We did that design in 5 minutes. It was a little rough, of course, but the output was a legitimate design proposal and the speed up was from hours to minutes," Papadopoulos says.
The CT team has also used Varjo's eye tracking in a project that uses algorithms to create the perfect t-shirt. Not exactly Siemens' core business, but a promising project that could well be the basis for larger-scale designs in the future.
The engineers of 2025 will work like this
Both Papadopoulos and Hartmann are confident that virtual and mixed reality solutions will continue to become even more prominent in developing and creating prototypes at Siemens.
"It might take a bit of time, but they will definitely be established as a technology," they say. And with that, democratization will also continue to expand, as more and more people become active participants in the design process.
The potential benefits extend way beyond saved time and more streamlined design, testing and collaboration processes.
"VR lets you break paradigms because it's a whole new world where everyone is open to doing new things. And that's helping us to push innovation leaps and bounds," Papadopoulos says.
And right now, while the world is in lockdown, the Siemens Corporate Technology team is actually working in a virtual simulation of their lab, innovating with partners, and meeting with customers – all in a completely virtual environment.
Using VR headsets and controllers to work on a range of demos, the virtual lab is currently hosting people from across the globe – all visiting from the comfort of their own homes.
"It really feels like we – or our avatars, at least – are all standing there together," Papadopoulos says.
No one knows how long remote and virtual work will be the norm. And while ultimately we will be able to meet, work and interact again in person, virtual labs are a model for the future.
Interested in learning more about using VR/XR for design & engineering?
Get Varjo's VR/XR product book for design & engineering directly to your inbox by filling in your info below.