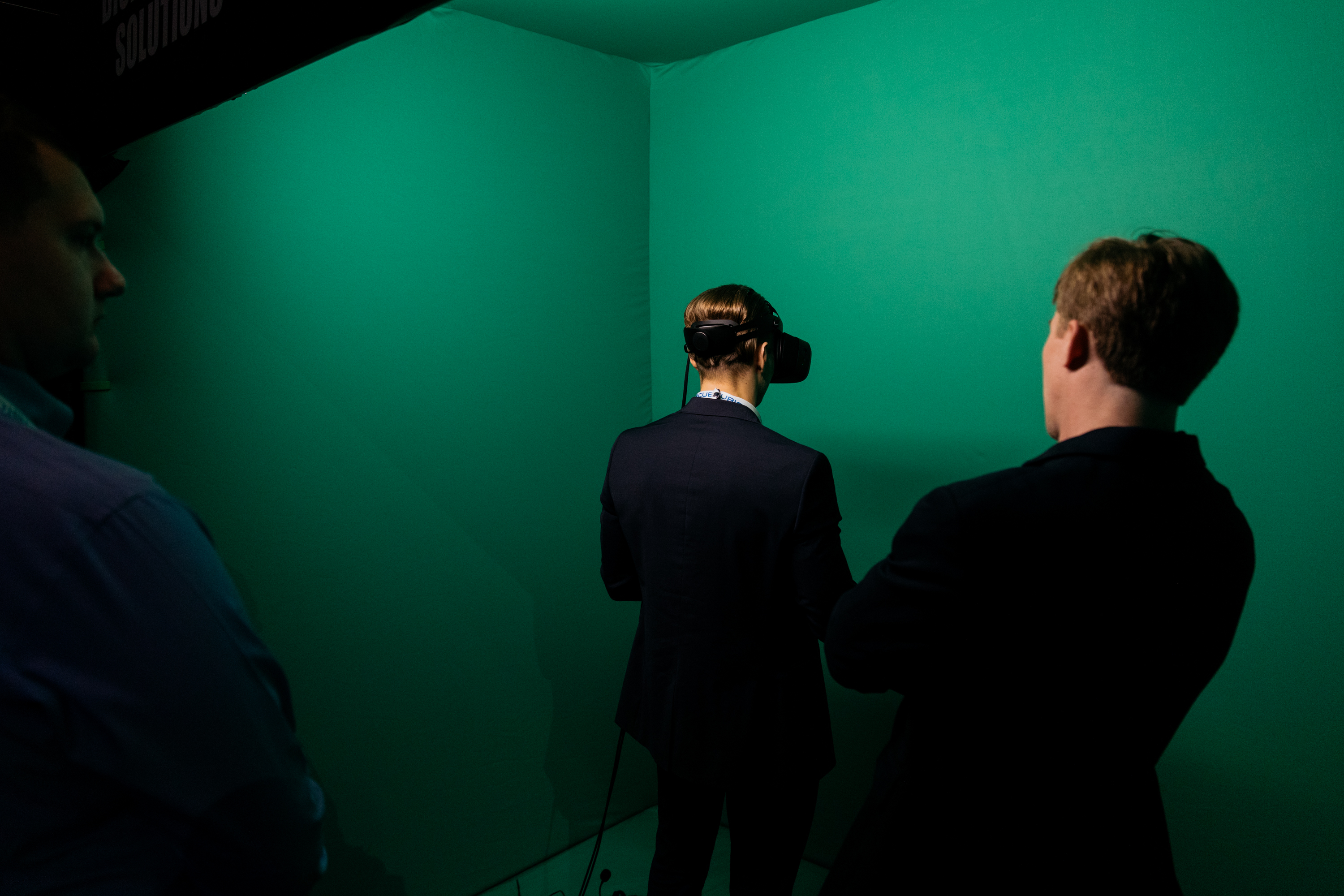 Get to Know the New VR/XR Software Features in Varjo Base 3.8
The Motion Smoothing Beta has landed in the latest major update to Varjo Base, a highly anticipated new setting combining ultra-fluid visual performance with human-eye resolution visuals in fast-paced, dynamic simulations.
Learn more about this new visual update, new passthrough camera settings, improved captured POV footage sharing options, Varjo Reality Cloud updates, and more below.
What's new in Varjo Base 3.8?
Varjo Base is the industry's most versatile, powerful, and intuitive companion software for advanced VR and XR usage. In order to push the boundaries of what's possible in the rapidly evolving space, Varjo Base 3.8 concentrates support into Varjo's latest and greatest devices including the Varjo XR-3, VR-3 and Aero.
Please note; Users of the Varjo VR-1, VR-2, VR-2 Pro, and XR-1 Developer Edition will retain full functionality whilst using Varjo Base version 3.7.2.
Amongst a range of bug fixes and stability improvements, Varjo Base 3.8 includes new features, UX additions, and support.
'Motion Smoothing' setting Beta introduced

New options for vertical synchronization settings (45 and 30 FPS)

Sharpness adjustment settings added for passthrough cameras (Varjo XR-3)

Improved in-headset POV footage recording functionality for instant sharing

New ability to store Autodesk VRED files in Varjo Reality Cloud

Added support for no residual data Unity and Unreal sessions in Varjo Reality Cloud

Bug fixes and general stability improvements 
See the full release notes, or take a closer look at some of the new features below.
Introducing Motion Smoothing
Motion Smoothing, the all-new setting in Varjo Base 3.8, allows a smoother visual experience than ever before in high-end VR and XR experiences with significant movement involved.
Building on the concept of motion reprojection, Varjo's 'Motion Smoothing' setting intelligently predicts upcoming motion and inserts additional frames in real-time, replicating a high frame rate experience in graphically intense software such as Microsoft Flight Simulator.
Released as a Beta version, this new setting will evolve with feedback to ensure the latest generation of Varjo headsets can provide seamless, true-to-life experiences, beyond the limitations of today's supporting hardware. To give your input on the future of this exciting new addition, head over to the Varjo Discord.
Improved footage capture and sharing capabilities
Sharing is caring, and with Varjo Base 3.8, it is now easier than ever to record and share videos and images from the VR and XR content you experience through Varjo headsets.
Thanks to adjustments on the cropping of the recorded video feed, and the option to include the Varjo logo and model name as a watermark, exported content is now instantly ready to share online or with colleagues.
New options in Varjo Reality Cloud
Varjo Reality Cloud, the world's first remote rendering service that allows for immersive streaming up to human eye resolution VR and XR content, now has additional options for handling the upload, storage and usage of assets made with Unity, Unreal, or Autodesk VRED 3D models.
Let us know what you think
To delve deeper into this release and learn about all of the new features, additions, and fixes, please take a look at the full release notes.
We introduce new software features and improvements based on feedback from our customers, and we'd like to concentrate on the features that matter the most to our users. So, after giving the new Varjo Base a try, get in touch with us and tell us what you think. We warmly welcome all feedback and improvement suggestions.
See latest updates from Varjo
Watch On Demand: Discover the Varjo XR-3 Focal Edition for Advanced Mixed Reality Simulation
Insight Session: Bridging Neuroscience and XR for Superpowering the Human Experience