Varjo XR-1 Developer Edition Now Available and Shipping
Industry-first photorealistic mixed reality headset allows professionals in engineering, design and simulation to blend the real world with the virtual world like never before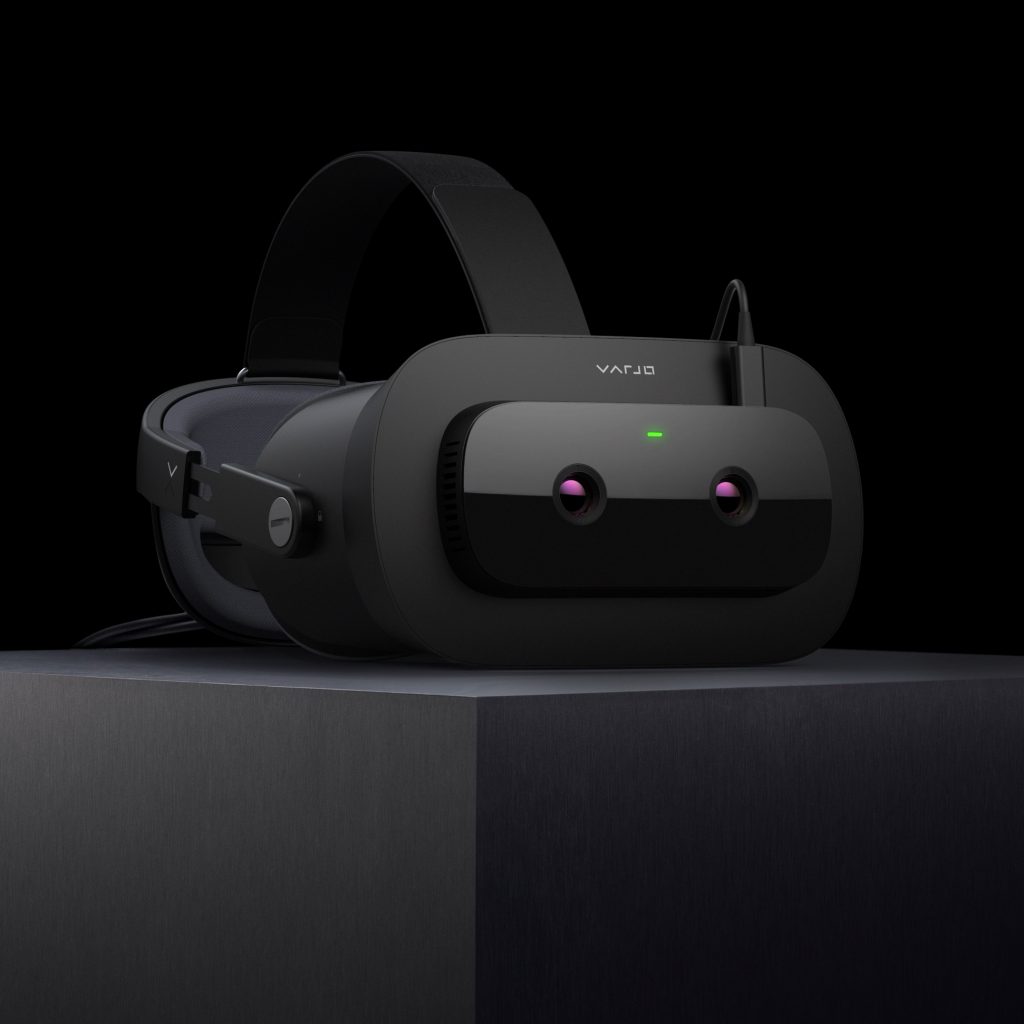 Orlando, Florida and Helsinki, Finland – December 2, 2019 – Varjo™ (Shadow in Finnish) Technologies, the leader in industrial-grade VR/XR headsets, today announced general availability for its XR-1 Developer Edition headset from I/ITSEC 2019. The photorealistic mixed reality developer device delivers unmatched visual fidelity, ultra-low latency and integrated eye tracking so that virtual content becomes indistinguishable from the real world. This means that for the first time, professional users can switch seamlessly between VR and mixed reality to create and interact with 3D immersive content while collaborating with others in real-life simultaneously.
"Many companies understand the benefits of implementing virtual and mixed reality into their workflows, but haven't had access to technology sophisticated enough to create photorealistic, 3D content and simulations," said Urho Konttori, Chief Product Officer and co-founder of Varjo. "We are excited to bring the XR-1 Developer Edition to market as the industry's first device that can flawlessly blend the virtual with the real world like never before – pushing the boundaries of what's possible in training, design and research."
Virtual and mixed reality continue to transform the way enterprises work. Application areas range from conducting realistic workforce training to designing tomorrow's vehicles and buildings to capturing unprecedented behavioral research. Varjo's XR-1 Developer Edition is the only device on the market capable of delivering an immersive experience so accurate that users truly cannot differentiate between the real and virtual worlds. The device empowers impactful and interactive applications across industries such as architecture, engineering, construction, automotive, research and development, and aerospace and aviation, among others. 
Key XR-1 Developer Edition features include:
Photorealistic mixed reality with video pass-through

 enables users to see digital objects in true-to-life color, lighting and shadows in a full field of view (87 degrees).

The ability to switch between mixed reality and 'full' VR so users can interact with the real and the virtual world in one device for applications such as testing designs in different environments or manipulating their surroundings with pixel-perfect clarity.
Industrial-grade 20/20 Eye Tracker

delivers unmatched sub-degree accuracy of users' eye movements in mixed reality scenarios for valuable insights into research, training and simulation and product design. 
Ultra-low latency imaging pipeline

lets users experience the most realistic digital worlds as extensions of the natural environment without perceivable lag.
Human-eye resolution Bionic Display™

(over 60 PPD/3,000 PPI) brings high visual fidelity to even the most demanding industrial scenarios where extreme precision and photorealistic accuracy is required. 
The XR-1 Developer Edition headset is available for purchase immediately for $9,995 (USD and Euros) together with Varjo's Software and Support service at $1,995 (USD and Euros). Varjo will be demonstrating the XR-1 Developer Edition device, along with its latest VR-2 and VR-2 Pro headsets, at I/ITSEC 2019 through December 5, 2019 at booth #1393. The company will showcase various training and simulation applications including a T-45 Virtual Reality Part Task Trainer and a mixed reality T-6 flight simulator that enables trainees to interact with a high-resolution physical cockpit while immersed in a synthetic environment. 
Varjo's products can also be experienced at I/ITSEC at various customer booths including Bohemia Interactive Simulations, Vertex Solutions, Ryan Aerospace, Presagis, Flight Safety International, and Aechelon.
About Varjo: 
Varjo Technologies is based in Helsinki and is creating the world's best hardware and software for groundbreaking VR/XR computing devices, merging the real and digital worlds seamlessly together in human-eye resolution. www.varjo.com
See latest stories from Varjo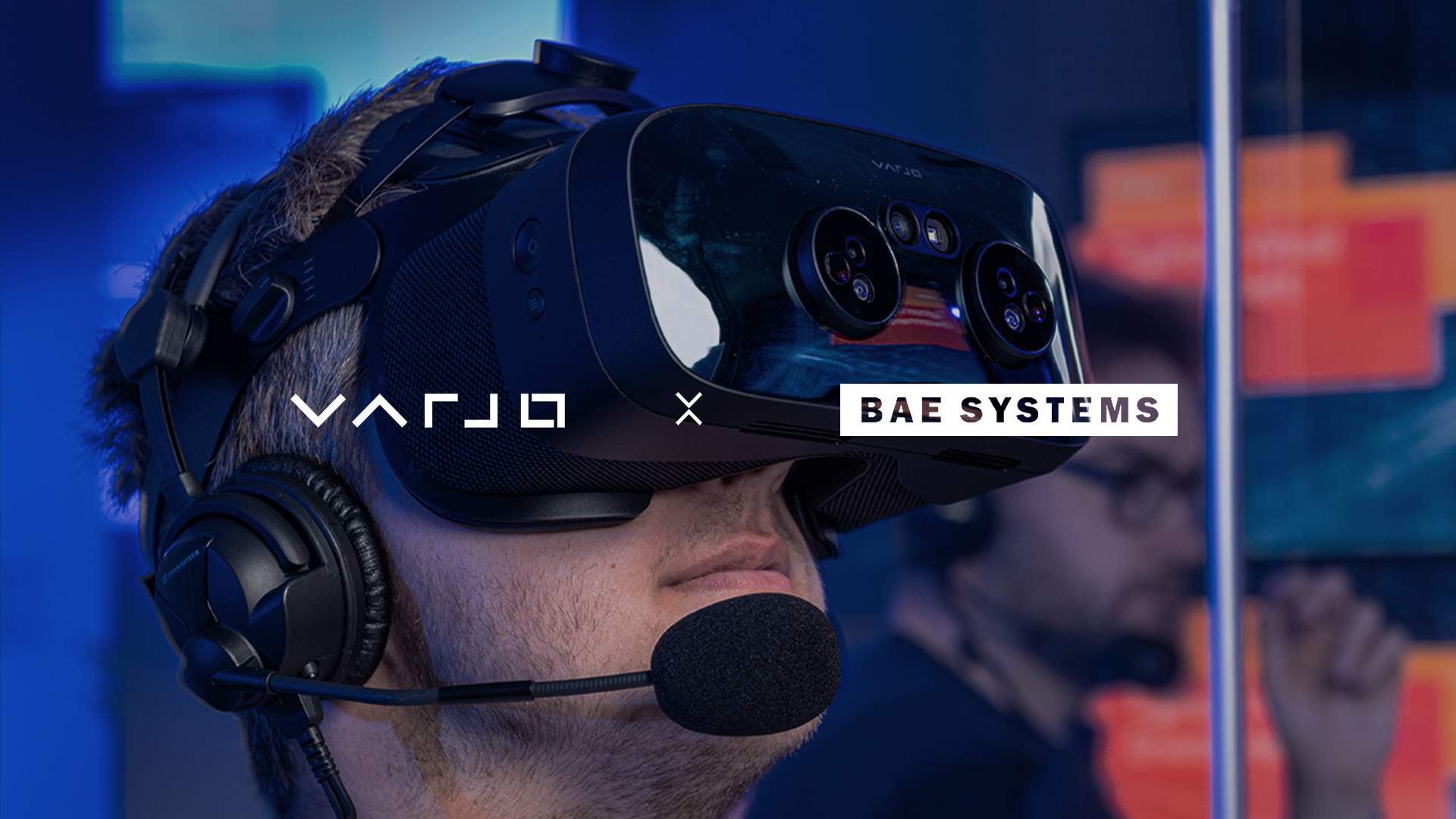 Varjo Joins Forces with BAE Systems in Project OdySSEy, Showcasing the Future of Military Training
Company News
Sep 12, 2023
Varjo Selected as the Headset Technology Provider for Mixed Reality Military Training Project
Press Release
Aug 29, 2023