Varjo Expands Worldwide Access to Industrial VR/XR with Launch of Sales in Key Markets in Asia Pacific and Israel
Direct shipping and growth of reseller program in Singapore, Israel, South Korea, Australia and New Zealand empowers more professional users to utilize VR/XR for design, training and research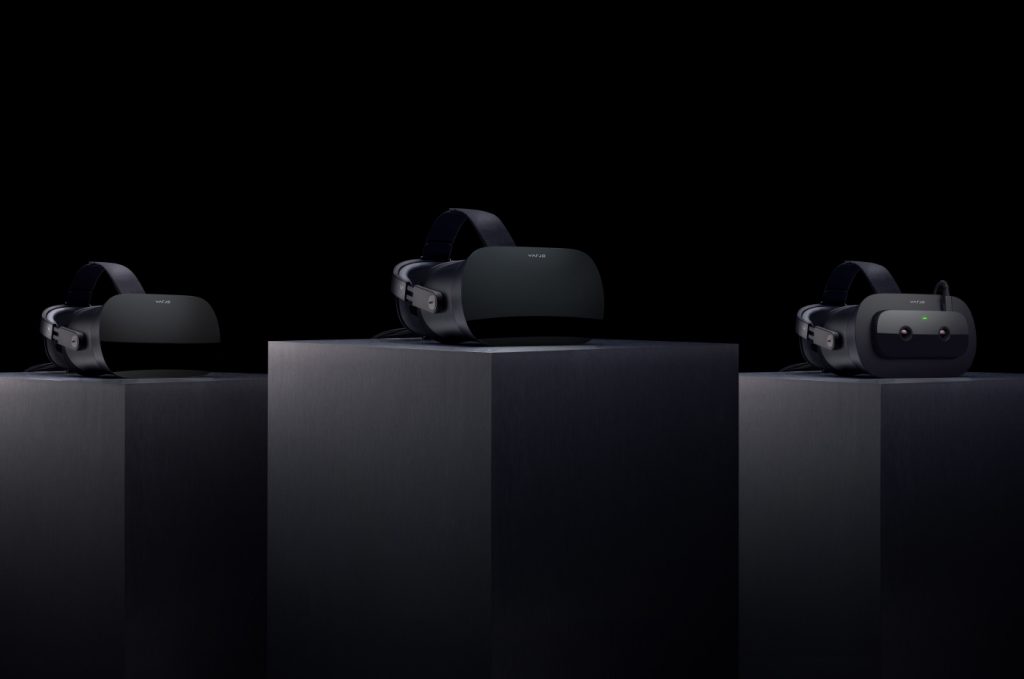 Helsinki, Finland – April 23, 2020 – Varjo™, the leader in industrial-grade VR/XR headsets, today announced the launch of sales and direct shipping to key markets in the Asia Pacific region including Singapore, Israel, South Korea, Australia and New Zealand. In order to better meet industry demand and the needs of current customers, Varjo's industry-leading portfolio of VR/XR headsets is available immediately in these new countries for enterprise users.
"Moving industrial workflows into immersive environments is becoming the norm, a development accelerated by current extraordinary global circumstances," said Timo Toikkanen, president and COO of Varjo. "We're seeing tremendous interest from leading enterprises who are looking to leverage VR/XR technologies for applications such as aviation training, design reviews and research, to name a few. Our continued expansion into new territories allows us to accelerate adoption and deliver an exceptional, localized experience to customers around the world."
Three new reseller partners join the network
With its entrance into new markets, Varjo also continues to expand its reseller program, which now provides local, on-the-ground support in 40 countries. Three new resellers – INNOSIMULATION (South Korea), StormFX (Australia and New Zealand), and Synergy (Israel) – have joined the network. Resellers are handpicked and certified with the goal of providing companies with the best possible local assistance in acquiring, setting up and implementing Varjo's portfolio of VR/XR headsets including the XR-1 Developer Edition, VR-2 and VR-2 Pro.
Accelerating enterprise adoption of VR/XR
Leading enterprise customers such as Volvo, FlightSafety and Siemens are already using Varjo's devices to conduct virtual workforce training, collaborate remotely on the design and prototyping processes, and run academic, clinical and commercial research in order to save time, money and effort.
"Varjo is currently providing the best quality headsets for professional virtual and mixed reality, with the unparalleled resolution needed for complex automotive visualisation and design reviews. With Varjo's technology, we can design and build our world-leading cars faster and more creatively, fast-forwarding the implementation and validation of new features and ideas. KIA is a proud partner in the immersive revolution driven by Varjo," said Thomas Unterluggauer, Creative Manager CGI at KIA Design Center Europe.
"Varjo's world-leading VR/XR devices allow us at Ryan Aerospace to take our virtual and mixed reality helicopter simulators to the next level. With the human-eye resolution on Varjo's headsets, trainees have excellent peripheral vision and spatial and situational awareness, which multiplies the amount of potential training applications using VR/XR. Varjo can help our customers save millions or tens of millions of dollars compared to more traditional training systems, which is why we're excited about Varjo expanding their availability in the Asia Pacific region," said Chris Ryan, Managing Director at Ryan Aerospace.
"Designers and engineers are demanding higher visual accuracy as VR and XR becomes more of an integral part of the creation process," said Rob Herman, General Manager, Workstation & Client AI at Lenovo. "The technology Varjo brings to these expanding markets will enable next-level training, creation, and research. The partnership between Lenovo and Varjo guarantees the highest-quality experience for professionals – certifying configurations across our ThinkStation and ThinkPad P Series workstation portfolio to ensure this caliber of clarity is brought to life."
To learn more about how Varjo's customers are using the company's VR/XR technology to transform the way they work, visit: https://varjo.com/testimonials/
About Varjo: 
Varjo is based in Helsinki and is creating the world's best hardware and software for groundbreaking VR/XR computing devices, merging the real and virtual worlds seamlessly together in human-eye resolution. www.varjo.com
Media Contact:
Brittany Edwards
Carve Communications for Varjo
varjo@carvecom.com
210-382-2165