Case Tenstar: Teaching the Safe Use of Heavy Machinery in Virtual Reality
When pairing Tenstar's machine simulators with Varjo's virtual reality headsets, users can practice operating heavy machinery in demanding real-life situations safely—at a fraction of the cost.
Key benefits:
Customers spend up to 90% less compared to training on real machines.
Trainees get considerably more repetitions, leading to more experience and fewer accidents.
Trainees get to practice in scenarios that are dangerous or impractical to practice in the real world.
Carbon emissions are reduced by minimizing non-essential driving time on machines.
Challenge: Making In-Class Machine Simulations as Realistic as Possible
When it comes to educational simulations for heavy machinery, Swedish Tenstar Simulation prides itself on being among the best in the business. Their modular simulation platforms together with realistic training scenarios make it possible for students in construction, transport, forestry, and agriculture machinery to learn how to operate safely and cost-effectively while minimizing the impact on the climate in the process.
For Tenstar, their key to success has been making the simulations as realistic as possible. But how can operating an excavator in a classroom possibly feel anything like doing so at the construction site?
As Tenstar owner Freddy Lund explains it: "When digging, for example, you want the excavator to behave realistically. If you want to have a realistic simulation, you must create realistic content, scenarios identical to those in real life. It's a combination of physics, graphics, and hardware. Only then can you have good quality training."
"Trainees can practice situations that may be challenging to recreate in the physical world."
Solution: Best-in-Class Simulation Platform Paired with Best-In-Class Immersive Devices
Since 2019, Tenstar has been pairing the top-notch graphics and physics of its platform with Varjo's virtual reality headsets. When asked why they chose to partner with Varjo, Lund puts it simply:
"It's the next level of virtual reality. A professional solution with the best eye tracking in the market. That together with the better resolution is a step up from other alternatives in the market and brings realism to any of our simulations."
Eye tracking and human-eye resolution were the two factors that Lund highlighted that were important for their simulations. "If you're operating a tractor or a forklift, you're moving quite fast, you need to use the mirrors, plan the driving, see sensitive and dangerous objects on your sides. Eye tracking is important to see where the trainees look—and to use the data afterward—and resolution is important for making sure there's no motion sickness in the process."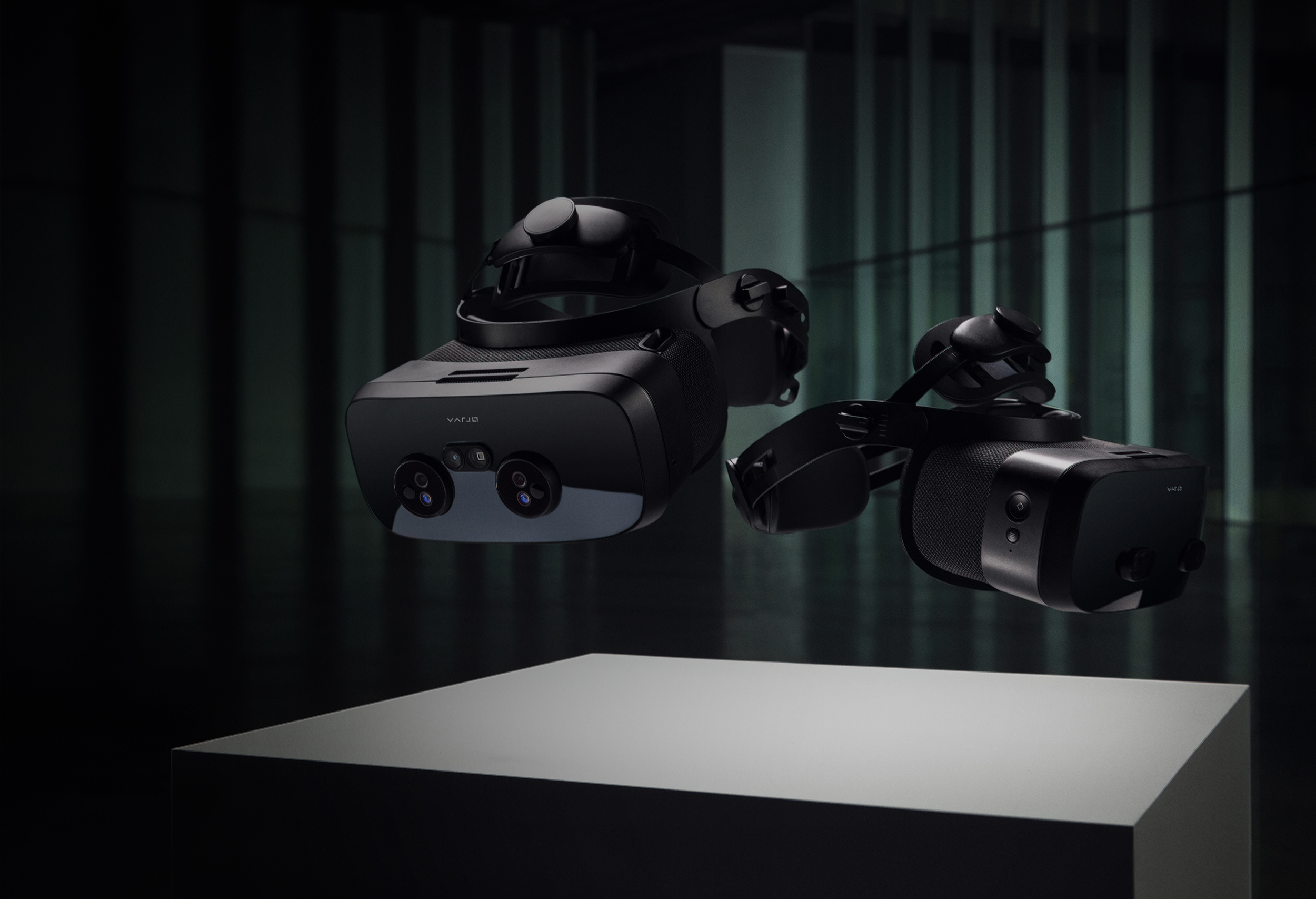 Outcome: An Immersive Training Experience That's Effective and Safe
Through the partnership with Varjo, Tenstar has been able to deliver a training experience that works for their most demanding clients with key benefits over alternative solutions.
For starters, it's a lot more cost-efficient. Says Lund: "With a real truck with a trailer, the cost will be anywhere upwards from EUR 100 an hour. Using an immersive simulator is one-tenth of the cost."
Because of the lower training cost, trainees also tend to get more practice time. "We can add more hours, leading to better learning outcomes. A teacher can oversee several students at the same time. Also, it's not tied to a specific location—with VR/XR simulators, all you need is one room, but if you're going to run six different construction machines, you need to go outside and have so much space."
Another key benefit is that everything can be conducted safely. Basic operating and maneuvering practices can easily be practiced in a simulation, which helps create comfort for the first hours in the real world. "Being relaxed makes training a lot more efficient. It's safer and also better for the environment." Moreover, trainees can practice situations that may be challenging to recreate in the physical world: "You can practice teamwork. Four forklifts can operate together in a warehouse without any risk of damage or injuries."
When asked how Lund sees the future, he boldly predicts the following: "Growth in the industry will be huge, globally. It's simply too expensive, too dangerous, and detrimental to the environment to use only real vehicles for the training. A combination of virtual and real is the future of training."
And with Varjo's new mixed reality headset, Tenstar is looking to create even more engaging training simulations.
"With mixed reality, you can use real keypads and joysticks in the immersive training environment. We're excited to start implementing the Varjo XR-3 to our simulations."
Download the case two-pager