Varjo Unveils Reality Cloud Platform for Capturing and Sharing Our Reality For a True-to-Life Metaverse
New Varjo Reality Cloud platform will make teleportation and real-time reality sharing possible for the first time, paving the way for a new form of human interaction and universal collaboration
Helsinki, Finland – June 24, 2021 – Varjo™, the leader in industrial-grade VR/XR hardware and software, today announced a pioneering new reality with Varjo Reality Cloud. The new platform will enable virtual teleportation for the first time by allowing anybody to 3D scan their surroundings using a Varjo XR-3 headset and transport another person to that same exact physical reality, completely bridging the real and the virtual in true-to-life visual fidelity. This real-time reality sharing will usher in a new era in universal collaboration and pave the way for a metaverse of the future, transforming the way people work, interact, and play.
"We believe that Varjo's vision for the metaverse will elevate humanity during the next decade more than any other technology in the world," said Timo Toikkanen, CEO of Varjo. "What we're building with our vision for the Varjo Reality Cloud will release our physical reality from the laws of physics. The programmable world that once existed only behind our screens can now merge with our surrounding reality – forever changing the choreography of everyday life."
For the past five years, Varjo has been building and perfecting the foundational technologies needed to bring its Varjo Reality Cloud platform to market such as human-eye resolution, low-latency video pass-through, integrated eye tracking, and the LiDAR ability of the company's mixed reality headset. As the only company having already delivered these building block technologies in market-ready products, Varjo is uniquely positioned to combine them with Varjo Reality Cloud to empower users to enjoy the scale and flexibility of virtual computing in the cloud without compromising performance or quality.
Using Varjo's proprietary foveated transport algorithm, users will be able to stream the real-time human-eye resolution, wide-field-of-view 3D video feed in single megabytes per second to any device. This ability to share, collaborate in and edit one's environment with other people makes human connection more real and efficient than ever before, eliminating the restrictions of time and place completely.
Varjo Acquires Dimension10 and Welcomes Lincoln Wallen to Board of Directors
To further accelerate bringing the vision for Varjo Reality Cloud to life, Varjo today also announced the acquisition of Dimension10, a Norwegian software company that pioneers industrial 3D collaboration. Their virtual meeting suite is designed for architecture, engineering, and construction teams and will become a critical component to making virtual collaboration possible within Varjo Reality Cloud.
Additionally, Varjo welcomed Lincoln Wallen to the company's board of directors. Lincoln currently serves as the CTO at Improbable, is a recognized scholar in computing and AI, and brings to Varjo his extensive knowledge of large-scale cloud computing, and moving digital content production into the cloud. Previously, Lincoln has worked as CTO of Dreamworks where he transitioned global movie production to the cloud, including the development of a cloud-native toolset for asset management, rendering, lighting, and animation.
Varjo Reality Cloud will first be available to existing customers and partners in Alpha Access starting later this year.
For more information about Varjo's new cloud platform and its vision for the metaverse, watch Varjo's virtual announcement that premiered on June 24, 2021:
About Varjo:  
Varjo (pronounced var-yo) is based in Helsinki and is creating the world's most advanced VR/XR hardware and software for industrial use, merging the real and virtual worlds seamlessly together in human-eye resolution.
Media Contact:
press@varjo.com
See the latest news from Varjo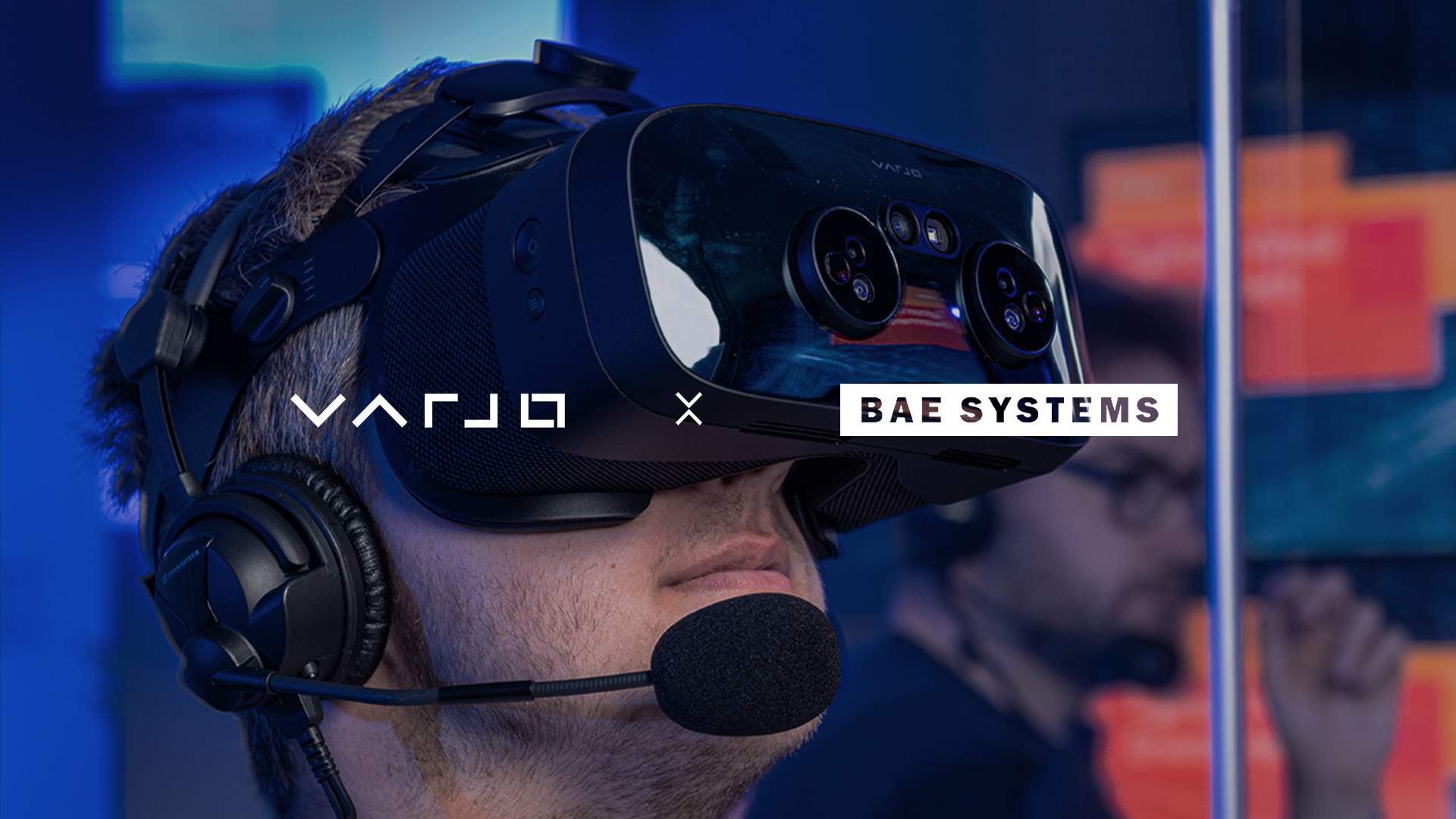 Varjo Joins Forces with BAE Systems in Project OdySSEy, Showcasing the Future of Military Training
Company News
Sep 12, 2023
Varjo Selected as the Headset Technology Provider for Mixed Reality Military Training Project
Press Release
Aug 29, 2023