Case Finnish National Opera & Ballet: Reimagining the Future of Stage Production
With Varjo, creative teams across the globe can come together in a photorealistic virtual or mixed reality space where new concepts can be showcased, discussed and iterated in real time.
Key Benefits of Varjo:
Simulate the opera or ballet production in virtual reality before the sets are physically built
Point out any issues with the virtual models
Avoid problems later on in the process
Save stage time and make the processes more effective
Improve artistic quality with more flexible iterations
Imagine building a photorealistic virtual set based on a creative vision and then inviting colleagues and partners to experience it with their own eyes, wherever they happen to be. They can walk freely around an immersive 3D stage setting as if they were there in person. They feel the experience exactly how it was intended, without a set being built yet or having to be in the same physical space.
Those taking part will become immersed in this vision with augmented objects appearing in front of them as if by magic. Varjo's headsets offer a resolution so sharp that every detail stands out with incredible clarity – to the point where you won't be able to tell what's real and what's not. Blurring the virtual and real worlds like never before. 
A unique collaboration between Varjo, Zoan and The Finnish National Opera and Ballet
Varjo and VR studio Zoan are partnering with the Finnish National Opera and Ballet on their ground-breaking Opera Beyond project – exploring how pioneering technology can break creative barriers to reimagine how performing and stage arts are crafted and experienced. It represents a giant leap forward for the creative event industry with considerable artistic and practical benefits.
The FNOB is an esteemed national art institution that performs traditional opera and ballet as well as contemporary works. They honor the classics but are also willing to boldly challenge the status quo. Their vision for Opera Beyond is to "explore, break boundaries, and create extraordinary immersive experiences" – applying not only to the experiences themselves, but also to the way art is created in the first place.
Enhancing workflows with XR
"For opera to prosper in the modern era we need to respect its traditions while showing a willingness to evolve – reflecting the interests and expectations of new audiences. Today, that also means keeping up with the fast development of technology", says Annastina Haapasaari, project manager of Opera Beyond.
"Then again, the opportunities aren't limited to content and performances. Our workflows can also be greatly enhanced with the availability of new technological innovations. That's certainly the case with what we're currently working on – a platform that enables highly efficient and collaborative stage design processes in virtual and mixed reality."
A new approach to creative development
The new platform will already allow creative teams in the planning phase to explore the limits of their imagination without yet having to invest in expensive set designs or relying on 2D images that don't truly capture their original vision.
A fully immersive 3D space creates the right feeling and context for a new design concept, giving those participating the chance to reach out and almost touch each perfectly rendered object.
Transforming opera, ballet and other artistic productions in a profound way with virtual reality
"Stage time is expensive and always requires a large and skilled technical team to be present whenever the stage is being used. The idea is that in the virtual pre-production phase we could simulate the production in an immersive setting before the sets are physically built. This way we can already point out any issues with the virtual models, meaning that we avoid problems later on in the process. We save stage time and make the processes more effective. And obviously it also has an effect on the artistic quality", explains Timo Tuovila, production and technical director of the FNOB.
Creative teams and key stakeholders can then share vital feedback at the earliest possible stage – testing and validating creative concepts, set design proposals, lighting and video projections and more. Potential issues can then be detected early and developed further through a more hands-on collaborative process. Virtual reality and mixed reality will transform opera, ballet and other artistic productions in profound and significant ways.
Deeper creative collaborations – now this is state of the art
FNOB's productions often have very international teams working on them: creative team members can be based on opposite sides of the world. During a global pandemic it is difficult to collaborate when considering social distancing guidelines and travel restrictions. Video conferencing allows people to talk but it has limitations when it comes to enabling deeper creative collaborations – especially with high level stage productions that require complex design concepts to be properly reviewed and validated.
Varjo opens up new possibilities to collaborate in a meaningful way. Teams across the globe can come together in a photorealistic virtual or mixed reality space where new concepts can be showcased, discussed and iterated in real time.
"Varjo's headsets were the only ones we considered using"
"With Varjo it's like being there in person, offering considerable time and cost savings," says Tuovila.
"All aspects of opera and ballet productions require a tremendous amount of craft and skill, and all the people working with these art forms pay attention to the smallest details. Because of our quality and definition requirements, Varjo's headsets were the only ones we considered using. Artists are ambitious, and if the quality isn't there they won't even consider taking the tool into use."
Our first Opera Beyond collaboration features immersive tools for the Helsinki Opera House. Zoan has done a 3D virtual model of the stage for pre-visualizations of the upcoming opera and ballet productions. The ultimate ambition is to create extraordinary art while offering new immersive experiences that captivate people and stir their emotions.
As we take this leap forward with our partners, we are only limited by our own imaginations.
Want to learn more about using Varjo for creative productions?
See latest stories from Varjo: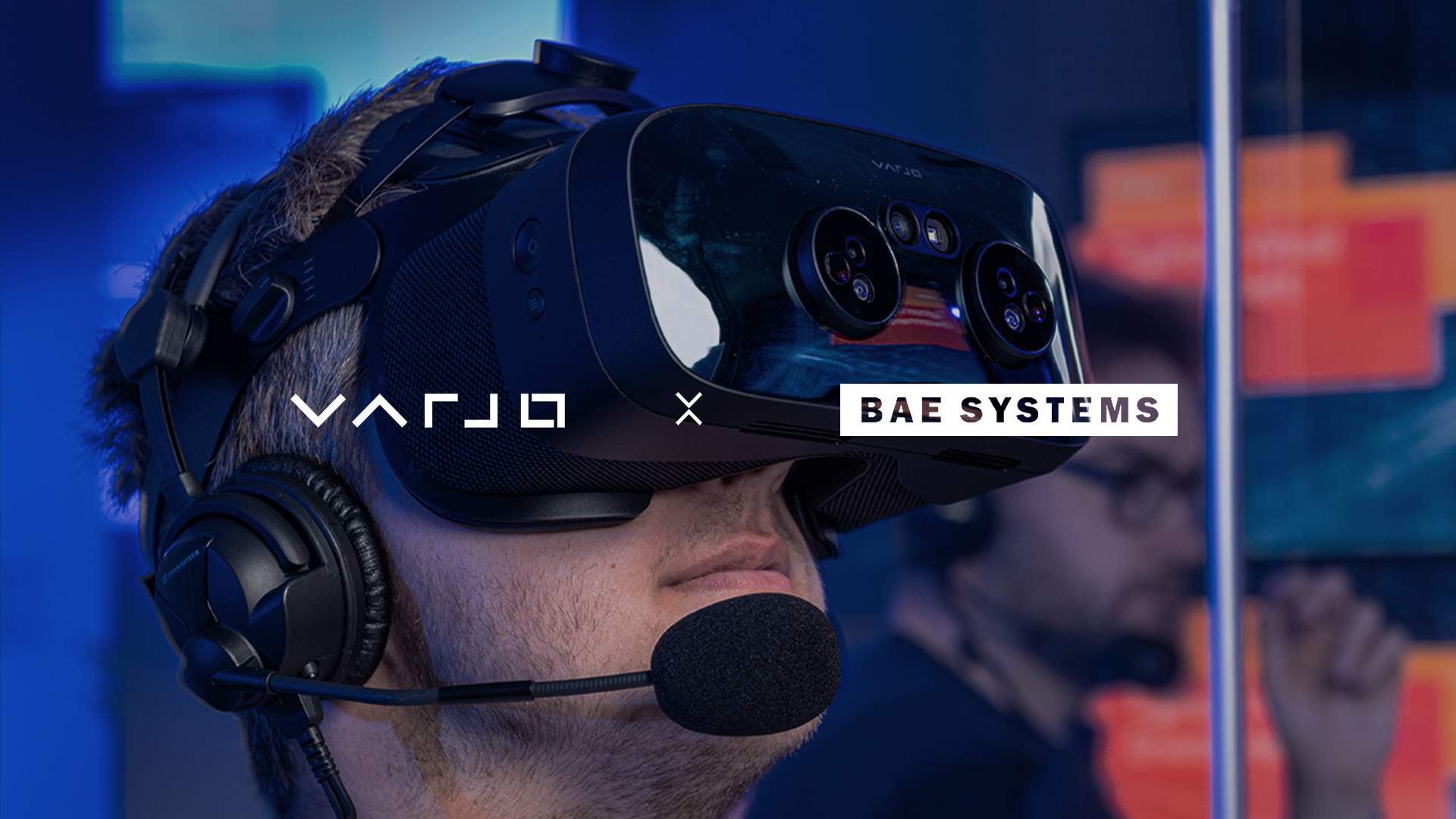 Varjo Joins Forces with BAE Systems in Project OdySSEy, Showcasing the Future of Military Training
Company News
Sep 12, 2023
Varjo Selected as the Headset Technology Provider for Mixed Reality Military Training Project
Press Release
Aug 29, 2023