USING THE VARJO UNREAL ENGINE
Follow the next steps to get the Unreal set up and the first example scene running in the Varjo headset. This method is recommended as it has a better performance and stability over the Plugin. We always recommend using the Varjo Unreal Engine version if you want the best possible Varjo features and performance as the engine is ahead of the mainline Unreal development. 
Compile Varjo Unreal Engine
Create 

a 

folder 

in

 

a 

preferred place (for example C:\sources) for the Unreal source and go there. Clone the 

Varjo

Unreal Engine

github

repository.

 
Note: Access to the Varjo Unreal Engine repository is granted to developers who already have access to the Unreal Engine mainline github repository. Developers who would like to sign up for the Unreal Engine repository via github can follow the instructions on the official page.
Run

 

/UnrealEngine-<version>

/Setup.bat

 to download all the dependencies. This 

may

 

take a while

 

as 

there is around 5

 

GB to be downloaded. 

Agree with the prompt about project type if it pops up.

 

Follow the Unreal documentation starting from Building Unreal Engine from Source.

 
Please follow the steps from the Unreal website, if possible, as it contains the latest instructions for creating your own Unreal Engine build. Steps for "Building Unreal Engine from Source" are duplicated here for convenience, but might be outdated: 
Inside the root directory, run GenerateProjectFiles.bat to set up your project files.

 

Load the project into the Visual Studio by double-clicking on the UE4.sln file.

 

Set your solution configuration to Development Editor.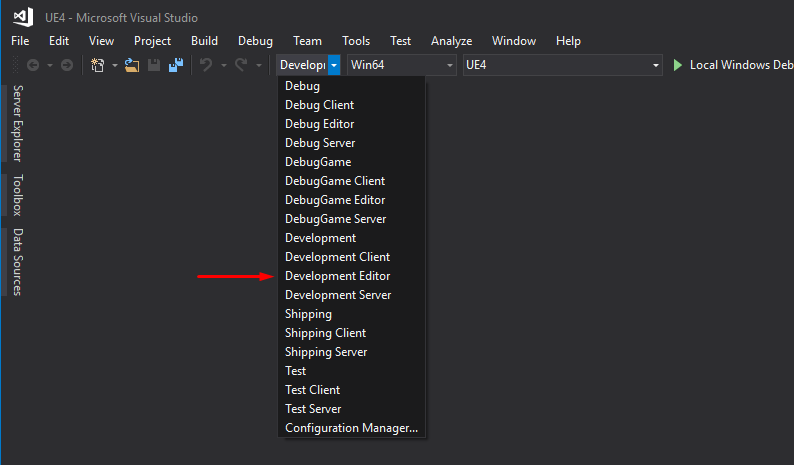 Set your solution platform to Win64.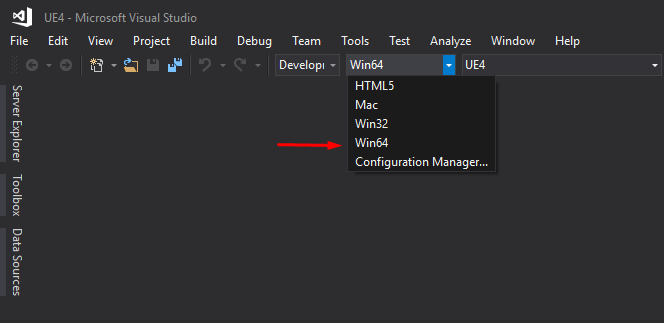 Open Solution Explorer from View -> Solution Explorer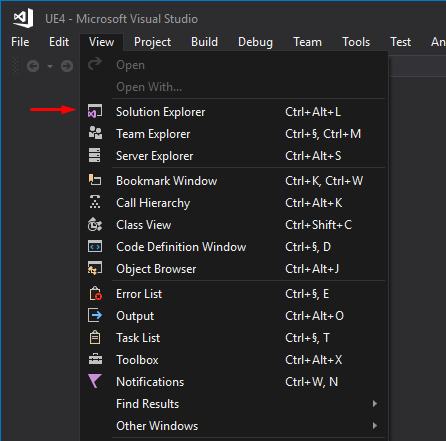 Right-clickthe UE4 target and select Build.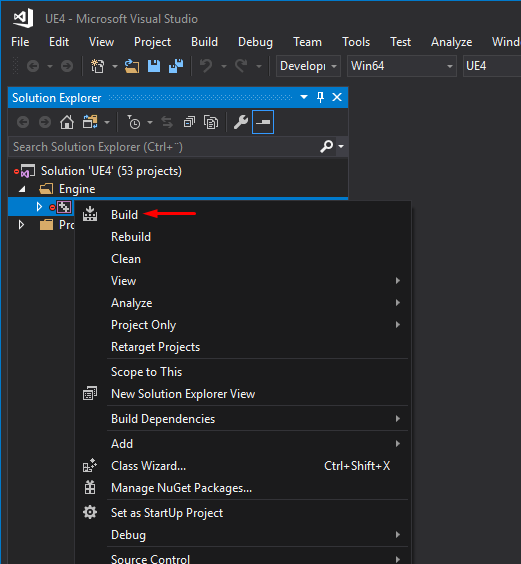 Set your startup project to UE4.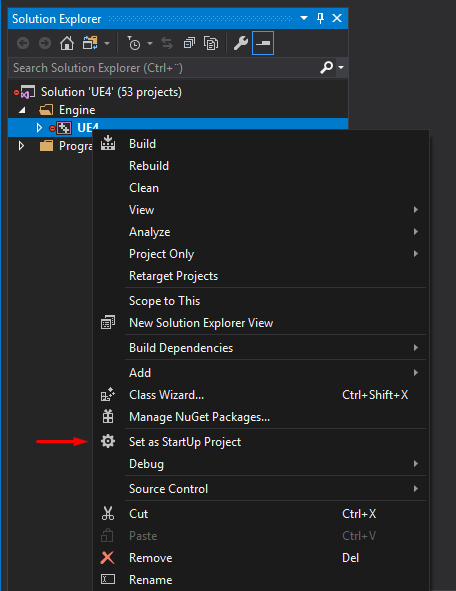 Right-click the UE4 project, hover over Debug and click Start New Instance to launch the editor.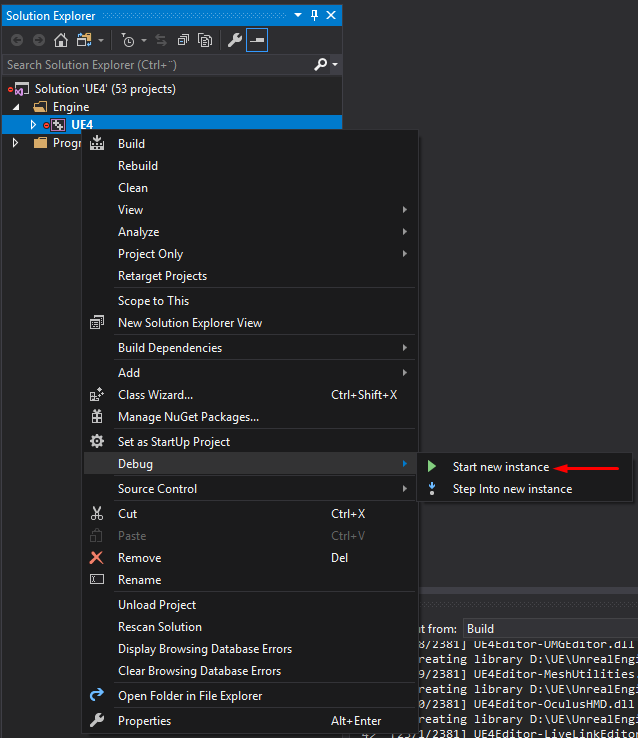 Now you should have successfully built a Varjo Unreal Engine.
Create the first Unreal experience for the Varjo VR-1
Create 

a 

new project using 

C++

 

> 

Basic Code

 template. Save it to your preferred folder. 

Visual studio should open with the project in it.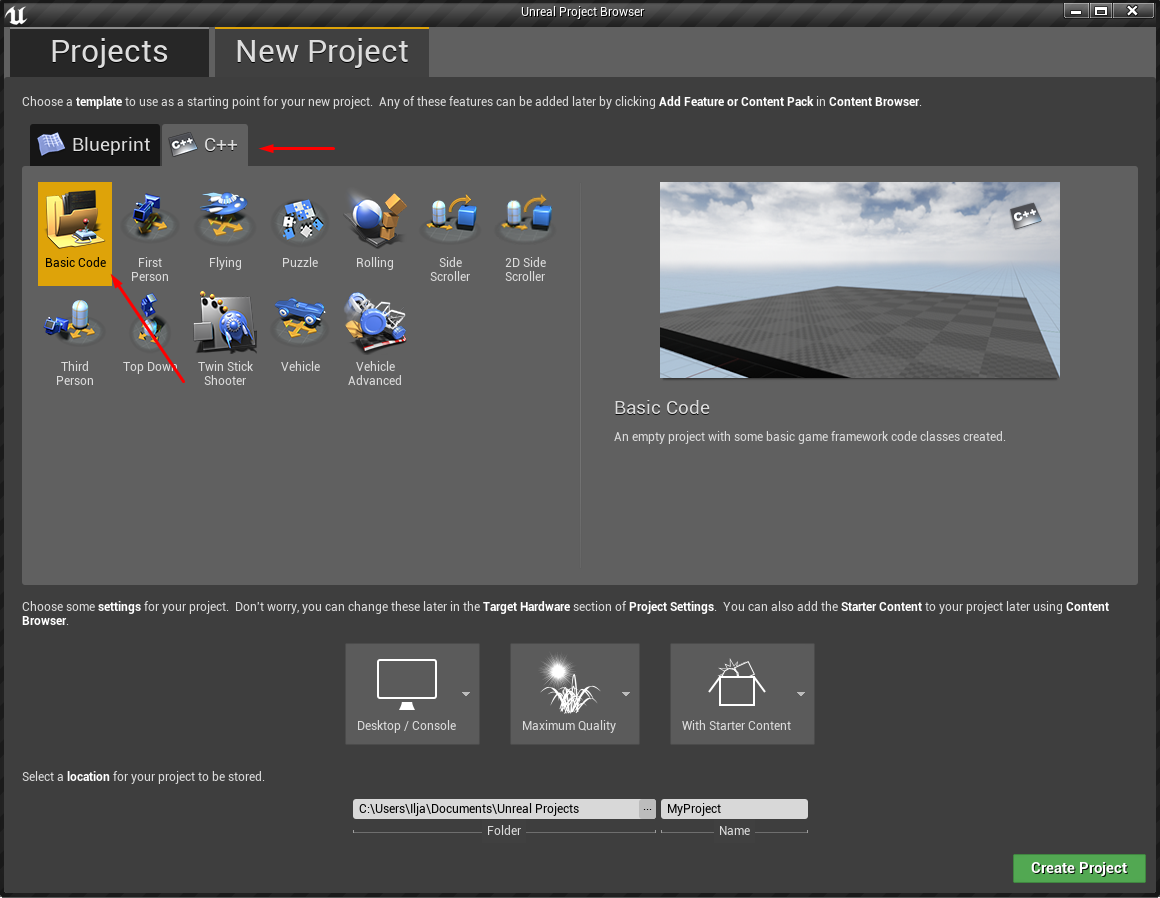 Close the Visual Studio after the project has loaded. We only need to create the project at this point, editing it comes later.
Go to the project folder and right-click on .uproject file. Select Switch Unreal Engine version… and select an engine folder compiled by you from the list.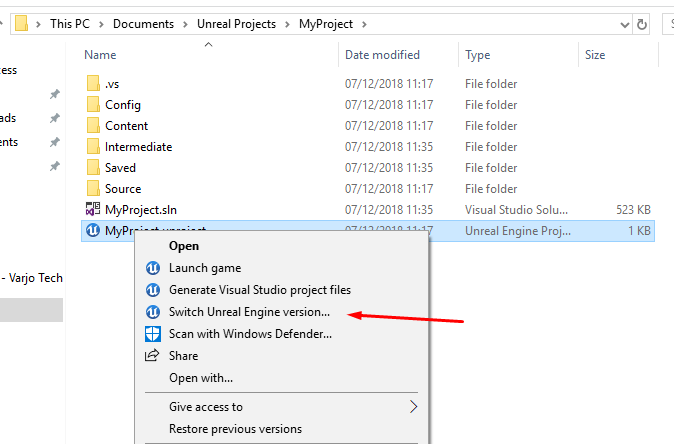 Open the project to the Visual Studio by double-clicking on the .sln file.

 

Run the project: press Play in the Visual Studio. Unreal Editor with the project will open.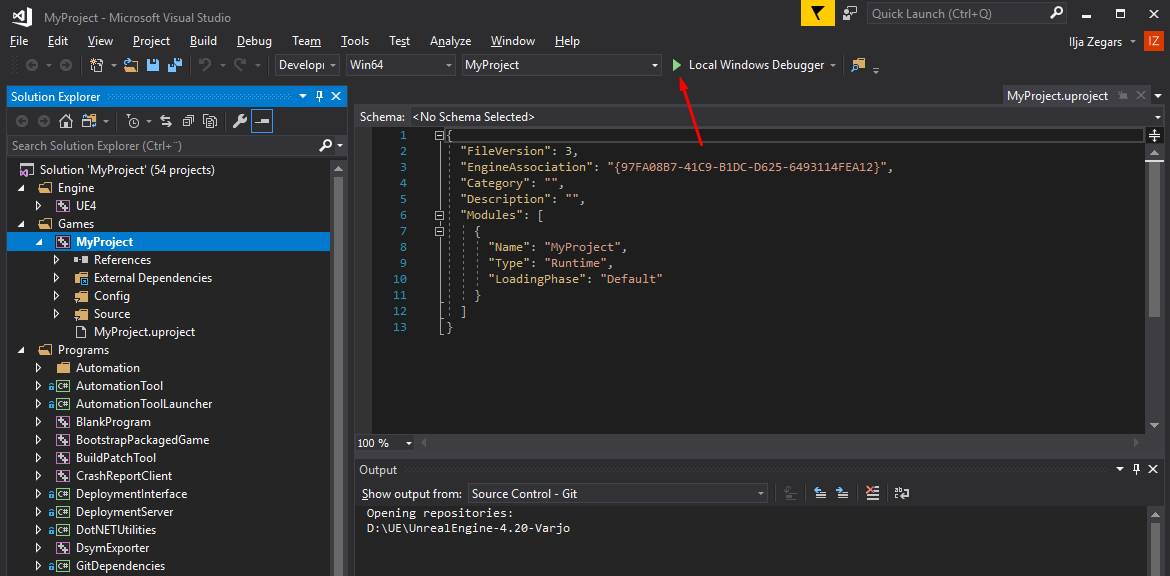 Open Plugins from

 

Edit

 

>

 

Plugins

. 

Look 

for 

VarjoHMD

 plugin

 

from 

Virtual 

Reality 

section

.

 Check that it is enabled.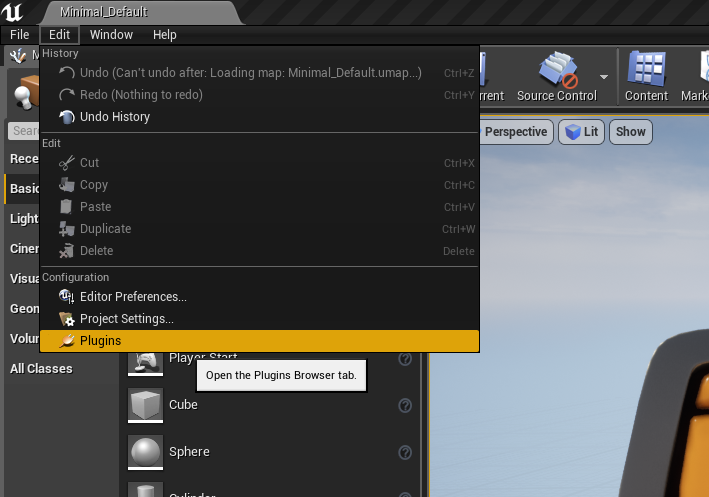 Make sure the Varjo headset is connected.
Press VR Preview from play menu.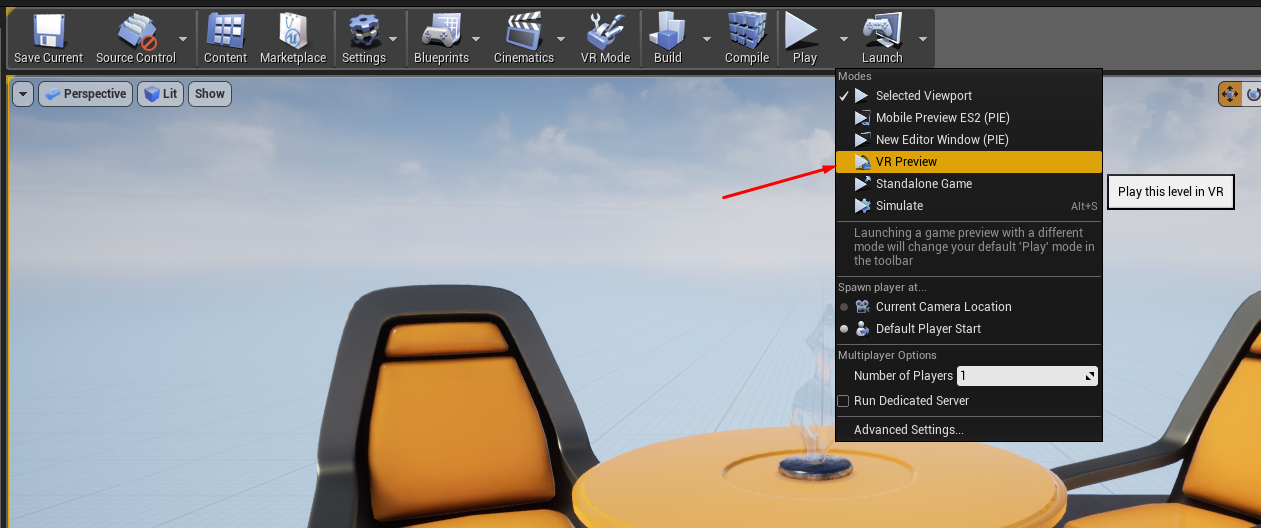 Now you should see the scene in the Varjo headset.