Quick Start
This is the guide on how to create your first Unreal project for Varjo headset.
2. Install Varjo Base
3. Install Epic Launcher
5. Install Varjo plugin from Marketplace
In the Epic launcher navigate to the Unreal Engine tab, select marketplace and search for "Varjo" to find a plugin for adding it to your UE installation. The direct link for the browser is found here.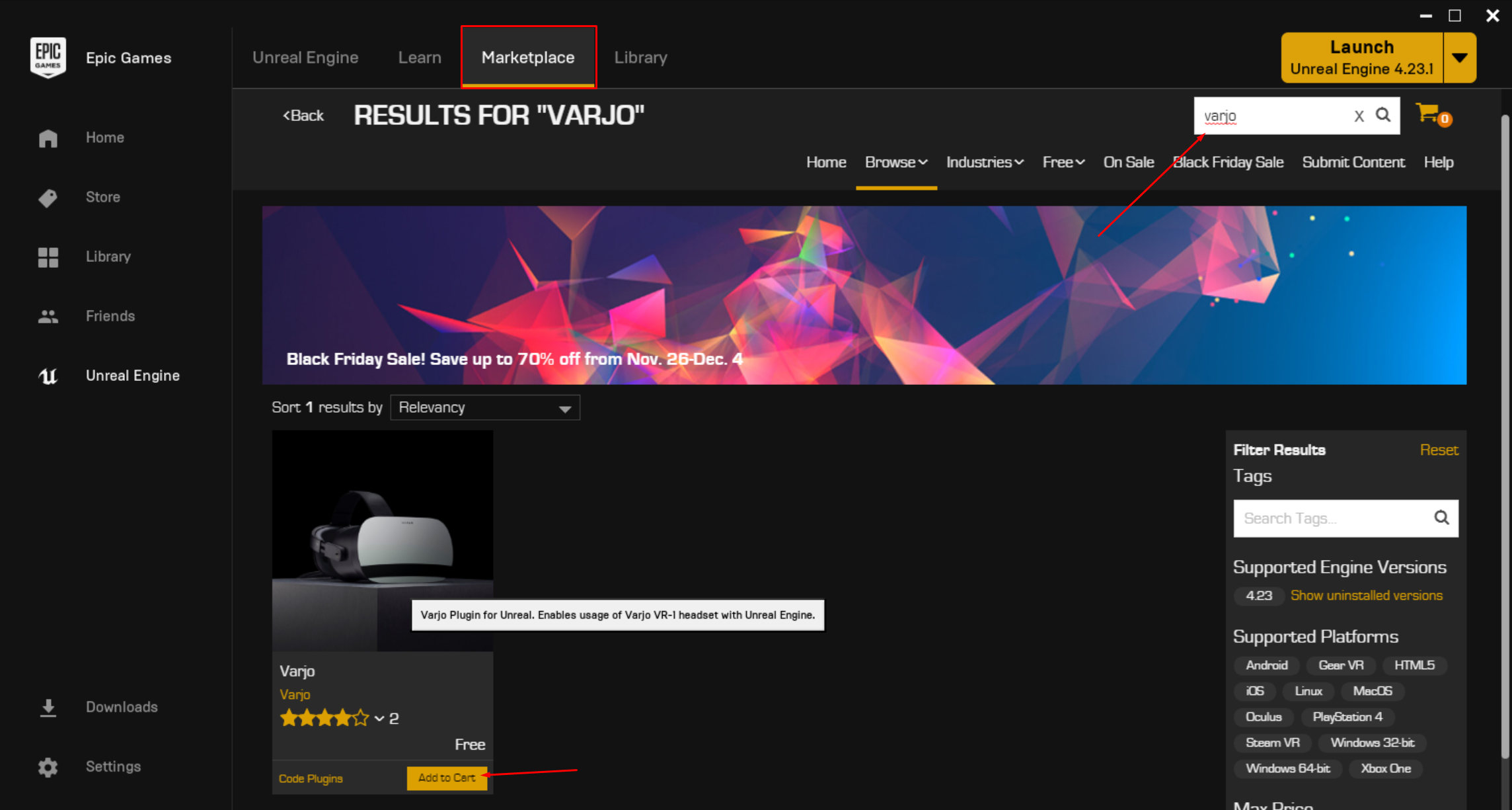 7. Create New Project
8. Enable Varjo plugin
9. Disable SteamVR plugin
10. Run the project
11. Check the Performance and Visual Quality guidance