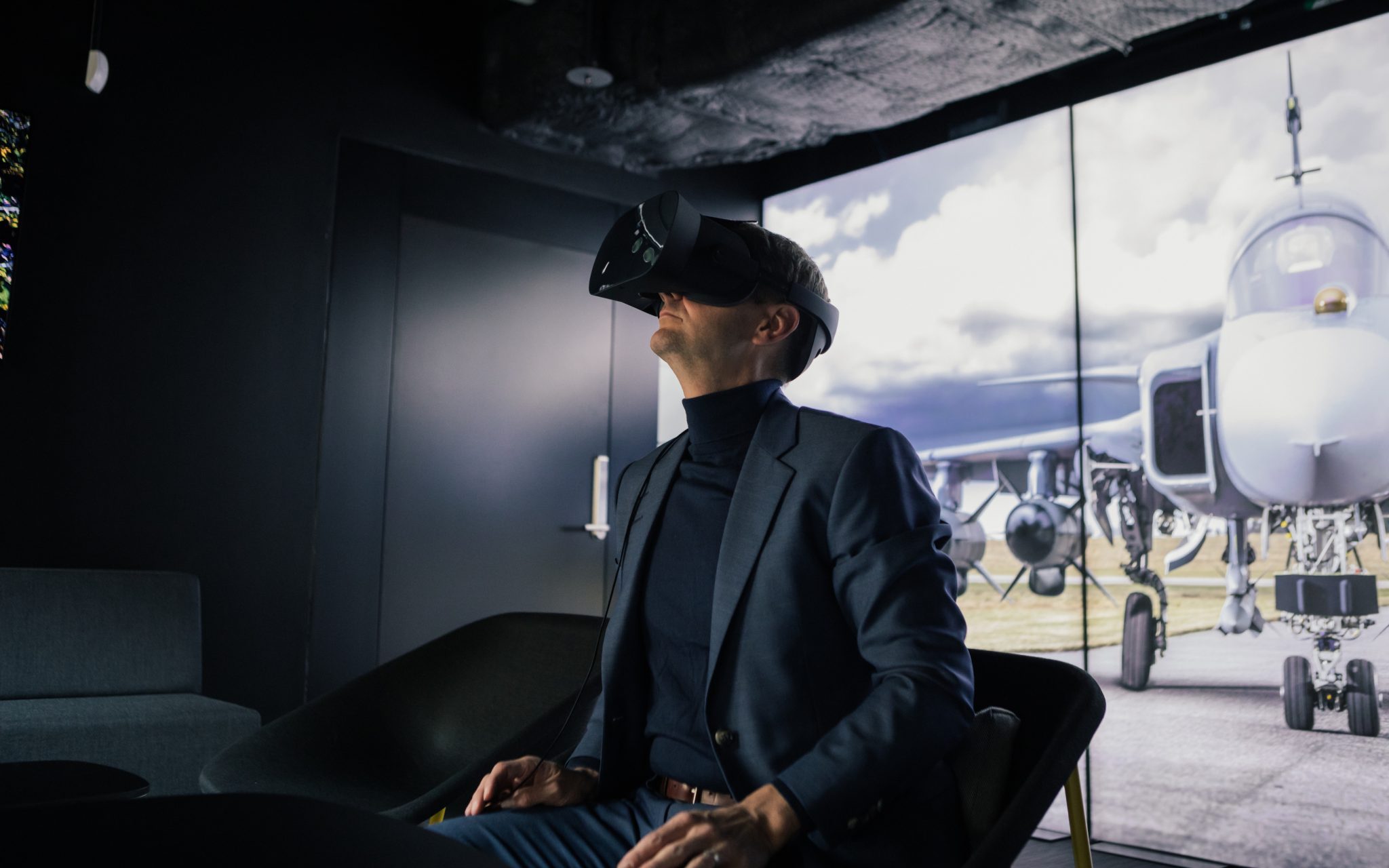 It's a revolution in training.
High-precision training and simulation demands absolute visual fidelity. Because of the poor resolution of VR devices on the market, until now it's been impossible to effectively train in VR.
With the world's only VR with human-eye resolution and integrated eye tracking, VR-1 makes it possible to realistically simulate everything from flight training to surgical training.
Train in a completely realistic VR environment.
See every detail near and far, read even the tiniest texts, and train in a completely realistic VR environment – all thanks to the human-eye resolution of VR-1's Bionic Display™.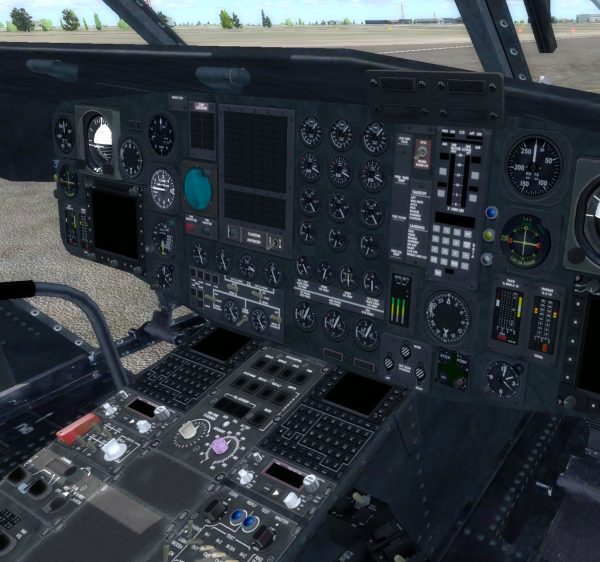 VR-1's Bionic Display™ brings the tiniest details and the big picture into never-before-seen focus. This clarity allows professionals in fields demanding extreme visual fidelity and accuracy to train in a VR environment that perfectly mimics the real world.
With VR-1, professionals like pilots, surgeons, industrial engineers, heavy machinery operators and others can now train safely, effectively and remotely – with the extreme and uncompromising visual fidelity their work demands.
Comparison images
These comparison images were shot through HTC Vive Pro and Varjo VR-1 prototype.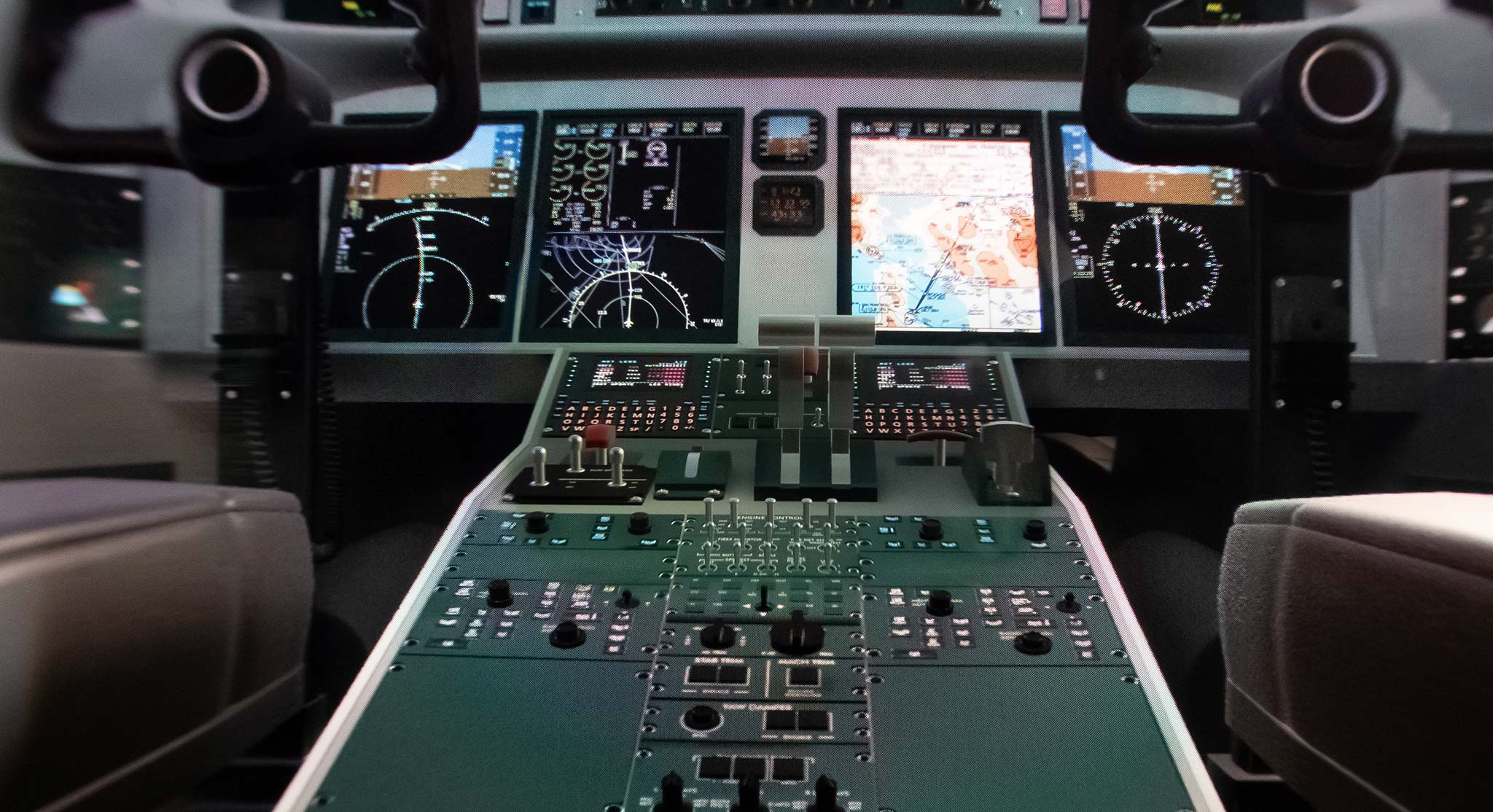 VARJO VR-1
When training with VR-1, you'll see the tiniest details near and far, and every color, surface and contour are just as clear as they are in the real world.
Train at the point of need.
Traditional simulators are big, bulky, expensive and often immobile. By moving training to a realistic, immersive and easily portable VR environment, VR-1 marks the start of a completely new generation in training and simulation.
The ability to quickly and easily ship VR-1 headsets to large numbers of people virtually anywhere in the world means multiple trainees can learn to operate aircraft, work heavy machinery, treat patients and more – at their own pace, wherever and whenever they want.
Using VR-1 means faster, more flexible and safer training, many hours of saved time, and potentially millions in savings.
20/20 Eye Tracker™
Train with the world's most advanced eye tracker.
Sharpen learning curves, save time, money and even lives with Varjo's 20/20 Eye Tracker™, the most advanced and powerful stereo eye tracker ever integrated into a VR device. With an accuracy of less than one degree, 20/20 Eye Tracker™ delivers the extreme precision even the most demanding training scenarios need.

Custom made to work seamlessly with Varjo's Bionic Display™, 20/20 Eye Tracker™ is the world's only eye-tracker that's optimized to track and analyze eye movements in true-to-life human-eye resolution VR. Because subjects are able to see every detail in human-eye resolution, 20/20 Eye Tracker™ is able to single out more specific points of interest to track.
Varjo's 20/20 Eye Tracker™ gives professionals in fields demanding extreme visual accuracy access to eye data analytics for the most demanding professional uses, including flight simulation, surgical training, complex industrial training and more.
Sub-degree accuracy
Varjo's 20/20 Eye Tracker™ is the most accurate integrated eye tracking technology the world has ever seen. Thanks to VR-1's dual high-speed cameras, unique infrared illumination pattern approach, and highly sophisticated computer vision algorithms, it knows exactly where users are looking, with an accuracy of less than one degree of visual angle.
Power and precision
20/20 Eye Tracker™ is optimized for data analytics and user interactions in the most demanding professional environments. And it works just as precisely and accurately even when worn with glasses or contact lenses.
Works with the tools you use
The true power of 20/20 Eye Tracker™ is how easy it is for developers to use. The 20/20 Eye Tracker™ API can easily be used with existing solutions, and we also offer plugins and example code for the Unity® and Unreal® engines.
Made for professionals
Varjo's 20/20 Eye Tracker technology is designed and developed entirely in-house, which means we're able to develop it to meet users' needs and wants. It's also made to protect your privacy. The data collected by 20/20 Eye Tracker™ is always yours and yours alone – data will only be shared with the third parties you choose.

"VR is the future of surgical training and VR-1 is the piece of the puzzle that's been missing."
Arne Schlenzka

-

MD and founder and CEO at Osgenic
Complete compatibility
Virtualizing the training and simulation workflow.
The world's most advanced technology also has to be the world's easiest to use. That's why VR-1 is compatible with a fast-growing collection of the world's most popular 3D engines and software tools. VR-1 can also be easily integrated into other industry-specific engines with Varjo's native SDK, a collection of libraries and a C/C++ API. The SDK is currently compatible with 64-bit Windows, DirectX 11 and OpenGL. More platforms and graphics APIs are coming soon. Companies like Bohemia Interactive, Osgenic and more are already using their own custom engines to run content on VR-1.

"The resolution of VR-1 is the big win for pilot training."
John Burwell

-

Vice President BOHEMIA INTERACTIVE SIMULATIONS
Varjo VR-1 is available for purchase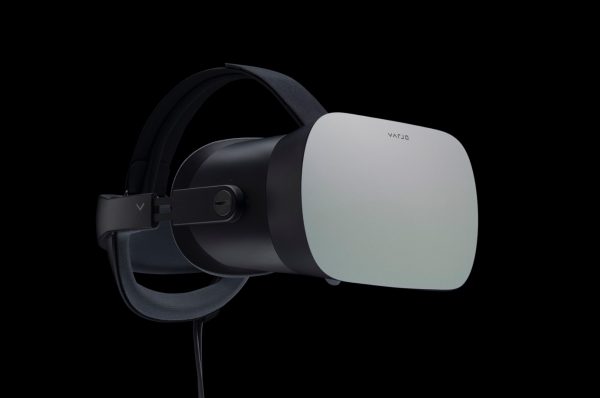 VR-1 is the world's only professional-grade VR headset, designed from the ground up to allow professionals to train in demanding industries where extreme precision and visual fidelity are needed.