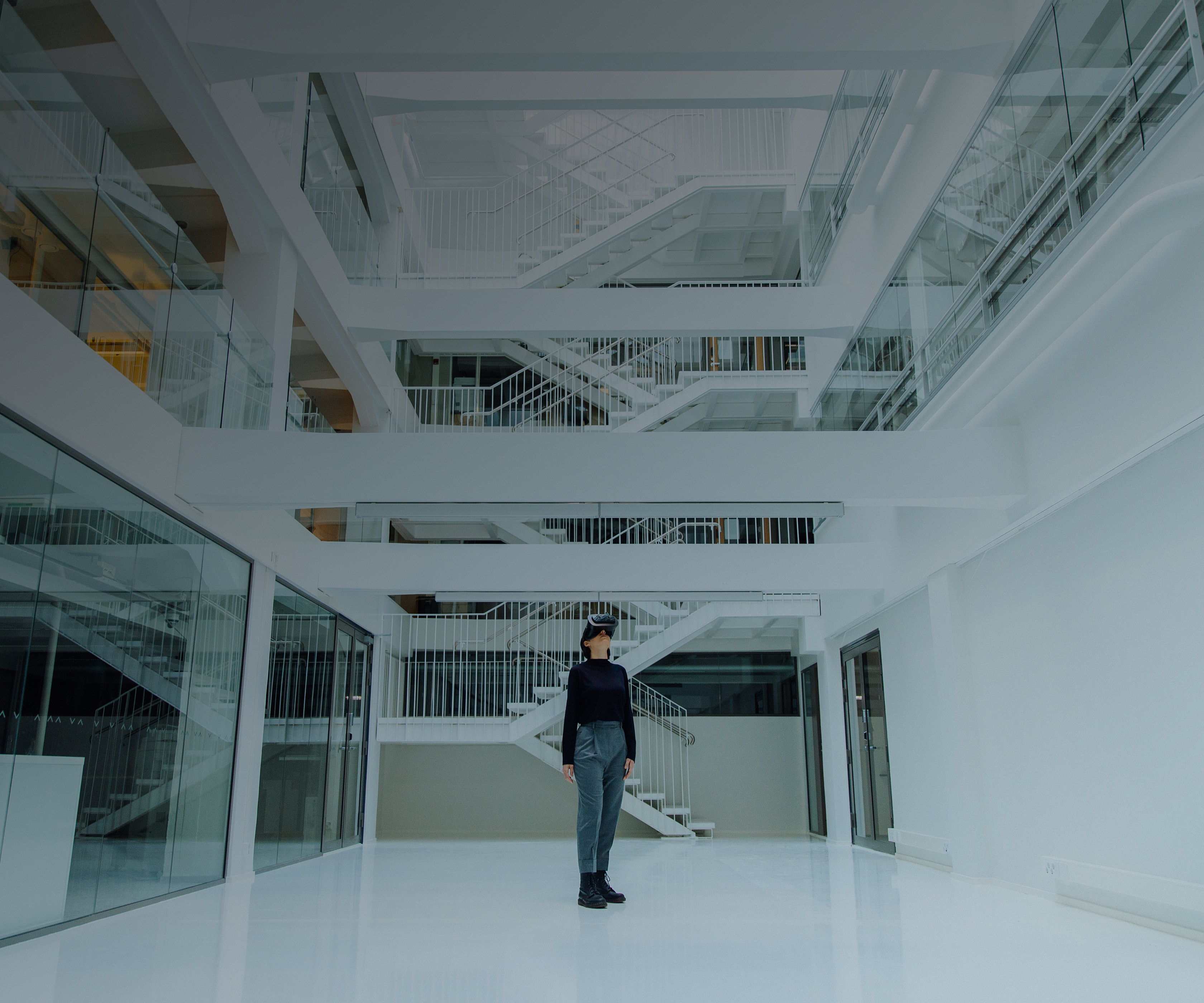 Enter new realities with the most powerful VR/XR software.
Make the most out of Varjo's world-leading VR/XR hardware with our software and constantly updated new features, including a dimensional user interface that enables professionals to use 2D and 3D applications seamlessly together.
We also offer complete compatibility with hundreds of 3D applications including Unity, Unreal, and PREPAR3D.
Introducing Varjo Base, the beginning of endless possibilities.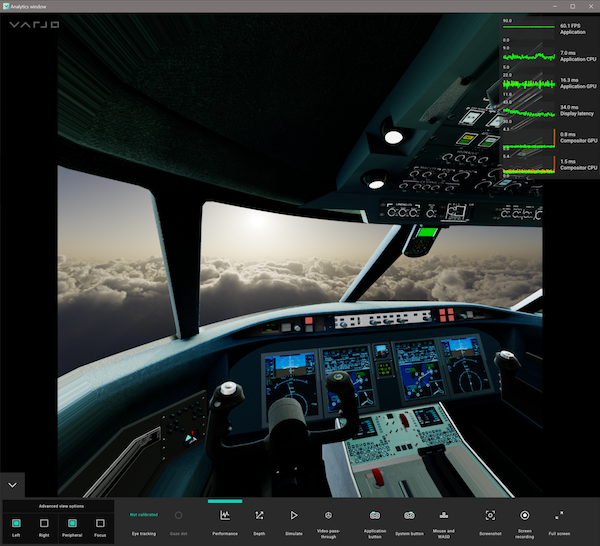 Varjo Base is the companion software needed to run and manage the Varjo headset on your workstation.
Varjo Base allows you to get things done more efficiently, with powerful features in key areas like first-time guidance, managing the user experience, presenting to others, running diagnostics and utilizing eye tracking, developing for the headset, and optimizing project performance. We continuously introduce new features and improvements into our software based on customer feedback.
Welcome to absolute immersion with latest Varjo Base features.
With our latest Varjo Base software update, merging synthetic and analogue realities is easier than ever for our professional users. With Varjo's real-time chroma keying and marker tracking for the XR-1, it becomes almost impossible to tell where the real world ends and virtual reality begins.
Varjo Workspace brings mouse, keyboard and desktop applications into mixed reality
Varjo Workspace is a new dimensional interface that bridges the 2D user experience of current computers and the new 3D world made possible by Varjo's XR-1 Developer Edition. For the first time ever, designers, engineers, researchers and other professionals can work in a customizable VR/AR/XR space.
Instead of having to switch devices as you work with 2D and 3D applications like Microsoft Windows or Unity, you can see 3D designs and applications come to life around you in real time. You can take your desktop, mouse and keyboard with you into the immersive experience.
Varjo Workspace ships as part of the Varjo Base software for XR-1.
Edit your project inside virtual & mixed reality with Varjo Workspace.
With Varjo Workspace, you can modify a 3D model using existing CAD and visualization tools like Autodesk VRED, Unity or Unreal and immediately see the changes you make come to life around you in real time. This can be done either in full virtual reality mode or in mixed reality mode, where you see the virtual content augmented on top of the real world around you.
Complete compatibility with the software you already use.
Want to start building virtual or mixed reality experiences for Varjo? Our unmatched visual fidelity supercharges hundreds of professional 3D applications, allowing you to capture entirely new market opportunities and do things that have never been possible before.
In addition to across-the-board compatibility with the most popular 3D software like Unity, Unreal, Autodesk VRED and PREPARE3D, Varjo's VR-2 and VR-2 Pro are the only devices on the market that support SteamVR content and the OpenVR development platform with ultra-high resolution.

For developing your own mixed reality applications for the XR-1, we offer a native SDK and plugins for Unity and Unreal Engine. If you have an existing project built with Unity or Unreal, it easy to port it to run on XR-1. We are also committed to support OpenXR standard.
See all compatible applications
Varjo's latest updates on software: