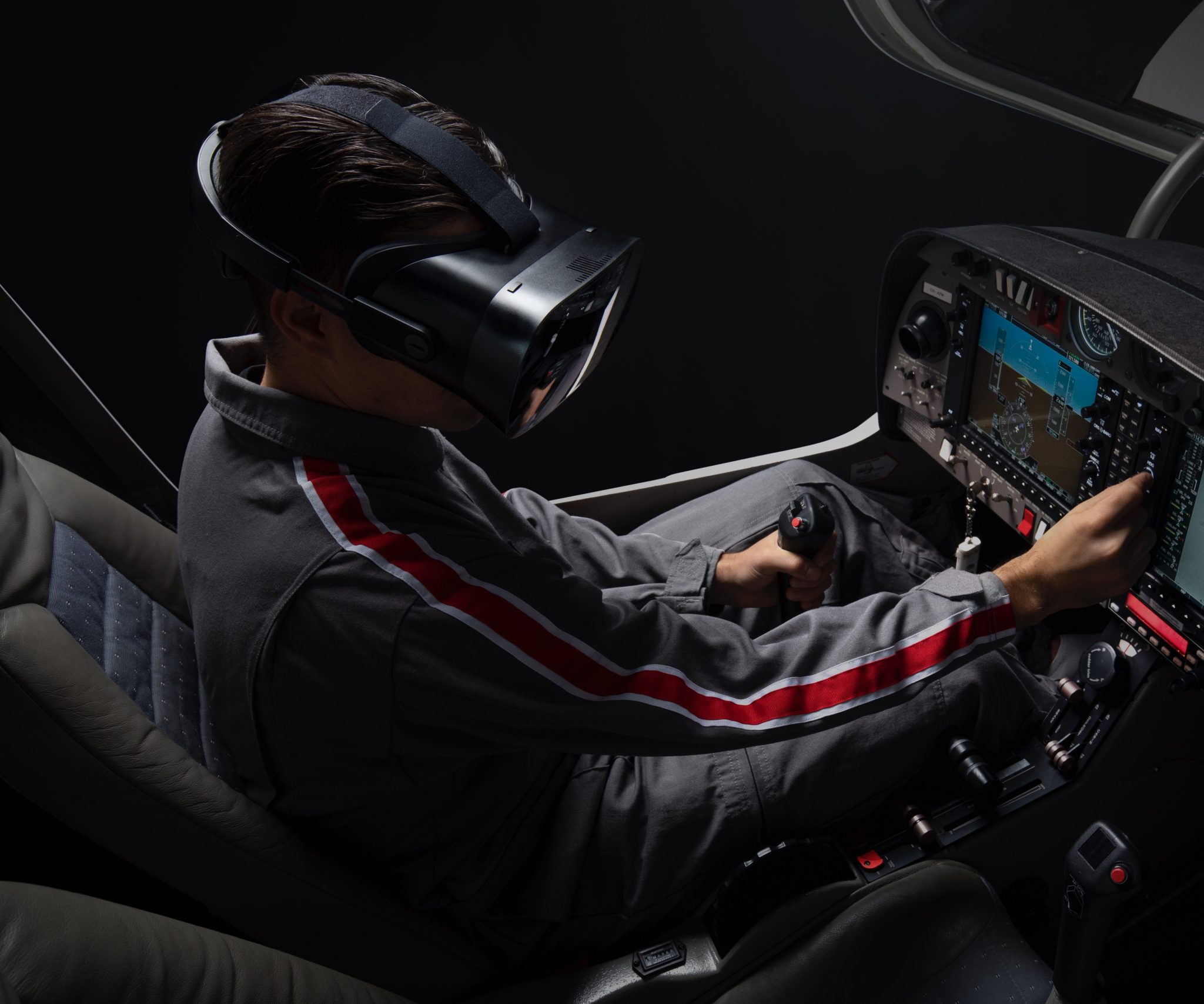 Join Varjo at DSET 2020
Come and meet Varjo at DSET in Bristol, UK, on March 10-11 to learn the latest about using VR/XR HMD devices in training and simulations.
Experience the most advanced VR/XR devices for training
Varjo will be showcasing 
VR-2 Pro
HMD with advanced hand and eye tracking, and
XR-1
 Developer Edition, our mixed reality video pass-through HMD, at
DSET
2020 on March 10-11.
Learn how you can benefit from the most advanced VR/XR technology in training & simulation in our
latest showcase
.
Move your training to human-eye resolution VR. The VR-2 and VR-2 Pro deliver the most natural experience needed for tactical training and simulation, enabling pilots to read the finest of cockpit text and to see other aircraft at realistic visibility ranges. The Varjo VR-2 Pro features integrated Ultraleap® hand tracking technology, which enables more intuitive interactions with the highest-fidelity VR content. This is especially impactful for professionals who interact with physical controllers and switches as part of their VR training.
Track eye movements precisely and accurately. With advanced 20/20 Eye Tracker™ technology, Varjo's products give professionals access to precise eye data for detailed review and analysis.
Explore mixed reality training in ultra-high visual fidelity. Be sure to check out the world's first photorealistic mixed reality HMD with real-time video pass-through – Varjo's XR-1 Developer Edition. The XR-1 Developer Edition enables professionals in simulation and training to develop and interact with photorealistic 3D models while collaborating with others in real life. And, they can switch seamlessly between XR and full VR – bringing the benefits of both worlds into one device.