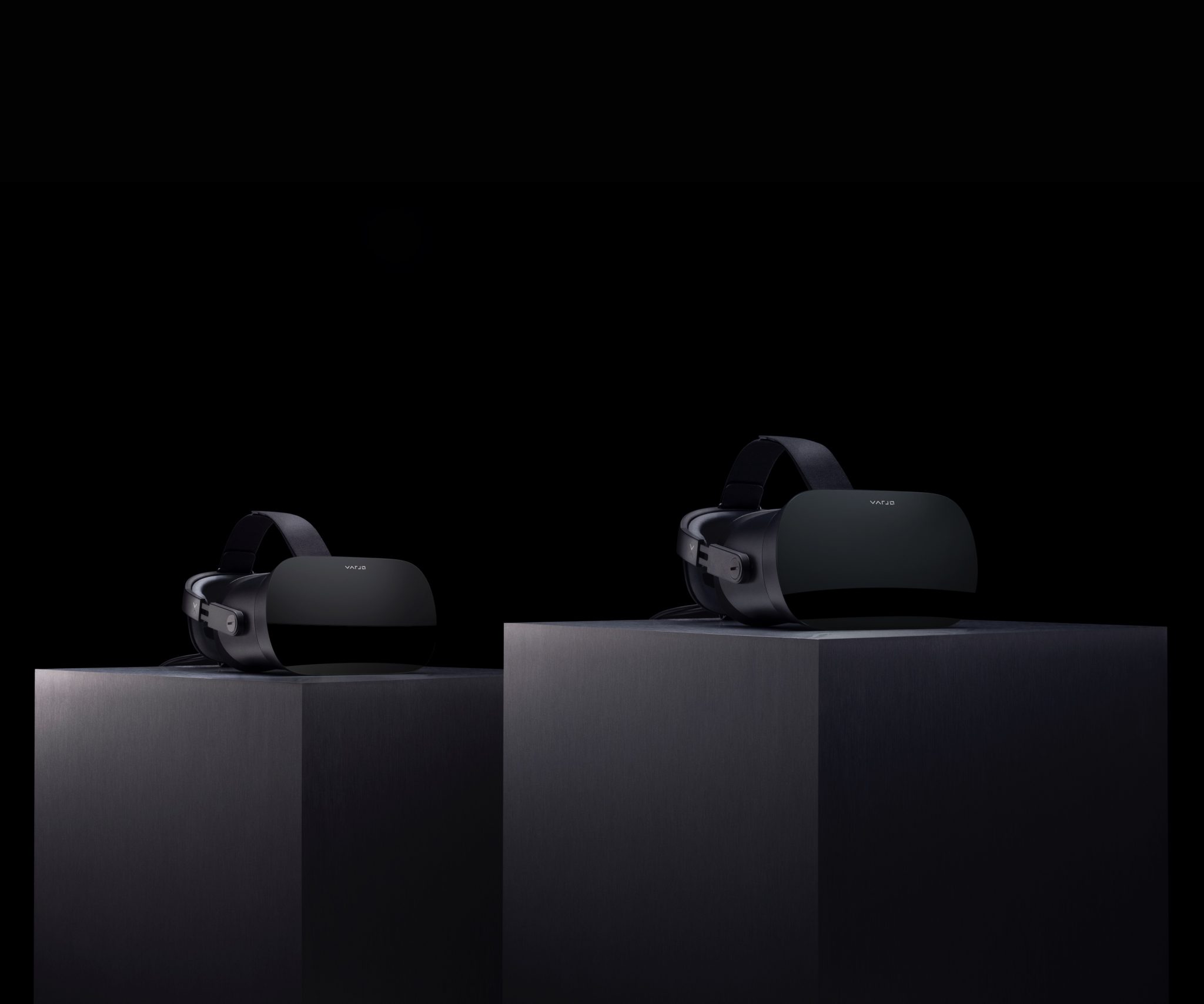 Join Varjo at AWE Europe in Munich to experience the new VR-2 and VR-2 Pro
Together with Bohemia Interactive Simulations, iMotions, KeyVR, Gravity Sketch and HTX Labs, Varjo is showcasing both the VR-2 and the higher-end VR-2 Pro on October 17-18
Enter the next level of professional VR with VR-2 and VR-2 Pro
Together with Bohemia Interactive Simulations, iMotions, KeyVR, Gravity Sketch and HTX Labs, Varjo is showcasing both the VR-2 and the higher-end VR-2 Pro at the Augmented World Expo Europe on October 17–18 at the booth 106.
The new human-eye resolutions HMDs include support for SteamVR® content as well as support for the OpenVR development platform from Valve® at ultra-high resolutions (up to 40 PPD/4K rendering per eye) so professional users can quickly and easily access a full range of professional applications like KeyVR and Gravity Sketch.
"Varjo VR-2's ultra-high resolution support for KeyVR advances rich, detailed VR visualization. Together, this solution brings professionals more realistic appearances and deeper immersive experiences across the most demanding industry use-cases," said, Jesper Mosegaard, Director of Products at Luxion (makers of KeyVR).
The VR-2 Pro also comes with integrated Ultraleap® hand tracking technology, which enables more intuitive interactions with the highest-fidelity VR content. This is especially impactful for simulation professionals who interact with physical controllers and switches as part of their VR training.
"Combined with Bohemia Interactive Simulations' VBS Blue IG, the VR-2 and VR-2 Pro enable a high-fidelity yet affordable visual system supporting human-eye resolution which is unprecedented in the industry today. And with the integrated hand tracking in VR-2 Pro, trainees can now intuitively interact with VR content," said Pete Morrison, BISim's Chief Commercial Officer.
Building on Varjo's advanced 20/20 Eye Tracker™ technology, the new products offer even faster and more accurate calibration performance, giving professionals access to precise eye data for applications such as consumer research or safety-critical training. Additionally, the next-generation Bionic Display™ in both the VR-2 and the VR-2 Pro feature even better optical system and color consistency than before, delivering the most natural visual experience needed when designing cars, architectural projects, advanced simulations or research scenarios.
"The ultra-high resolution provided by Varjo VR-2 and VR-2 Pro for SteamVR applications means that our customers can now utilize simulated research environments instantly, with a fraction of the cost compared to building real ones," said, Peter Hartzbech, Founder and CEO of iMotions. "With visual fidelity that is finally on a realistic level, Varjo's HMD used together with iMotions software allows unique research to be carried out in VR for both academia and enterprise."
Book a meeting
We are pleased to be showcasing the new VR-2 and VR-2 Pro at AWE Europe. If you want to book a private meeting at AWE Europe to discuss collaboration, see our latest demos, and to hear more about how Varjo's VR technology can help you save time, money and effort in design, training, or research, leave your contact details and tell us how you utilize VR in your business and we will get in touch with you.